Celebrating "Titanic" Anniversary
Revisiting first film to gross $1 billion.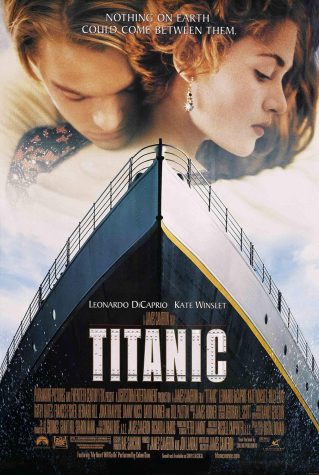 Mar. 1, 2023, Titanic celebrates the anniversary of being the first film to gross one billion dollars. 
"Titanic" directed by James Cameron, starring Leonardo DiCaprio and Kate Winslet, was released, on Dec. 19, 1997. Not even a year later, on Mar. 1 1998, Titanic was able to beat the record of highest grossing film. It remained the highest grossing film until James Cameron's, "Avatar."
25 years later, Titanic has remained in the top five highest grossing films, and is still watched worldwide. Being passed by "Avengers: Endgame" in 2019, and passed by "Avatar: The Way of the Water" most recently in 2023. It held the record for over twenty years at the second spot. 
Recently Titanic was re-released in theaters around Valentines Day for its 25th Anniversary. 
This film retells the tragic historic event of the sinking of the Titanic ship in 1912. Specifically, the plot includes a fictional love story between two passengers, Jack Dawson and Rose Bukater.
Wining eleven Academy Awards, "Titanic" remains one of the most awarded films at the Oscars. Along with the Academy Wards, it has won Golden Globes and even Grammys. 
Even with doubts of success from the beginning of the release, "Titanic" managed to make history and continues to live out its fame.