Indiana Jones Sweeps Back Into Action
The trailer for new movie divides all audiences
He's back. Harrison Ford is back in action as Indiana Jones in "Indiana Jones: The Dial of Destiny." It didn't seem possible, but it's finally happening and we just got our first look at this 2023 release.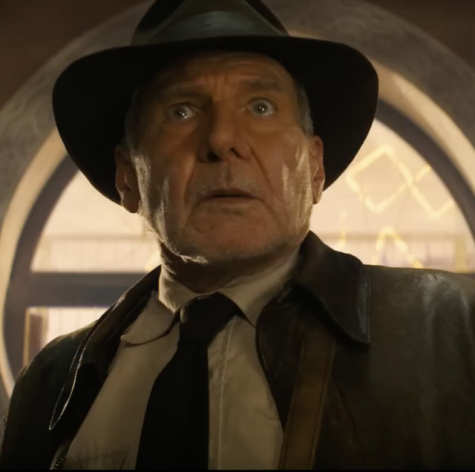 While we've seen an older Indiana Jones in catastrophic action, it seems like this film is taking a different direction. Viral leaks confirm that Harrison Ford will be de-aged for this film, which sparked a huge controversy with the die-hard fans. Director James Mangold confirmed these leaks, but said they are strictly for extended flashbacks.
Fans of many franchises have been skeptical of upcoming films because they feel like Disney is "ruining them," and that goes for this film as well. Nobody trusts the direction of the film, and some are already against the idea of an Indiana Jones flick without Steven Spielberg sitting in the director's chair. Some challenge this doubt with bringing up that Mangold has a filmography consisting of "Logan" and even "Ford v. Ferrari." 
These days, extended period sequels don't seem to please everybody, with "Top Gun: Maverick" being an exception. No matter what happens during the film, there will be a critique-heavy audience. The one thing I can appreciate from this first trailer alone is that it doesn't seem like this film will be heavily carried by nostalgia like most of these sequels, so I think there's some upside to this one. 
What gives me trust with this film is the fact that Harrison Ford was willing to do it. He's shown his distaste for the "Star Wars" franchise, which led to him requesting to be killed off. His love for "Indiana Jones" is clear, and I don't think he wouldn't have signed to do it if it was anything less than spectacular, but that remains to be seen until this summer.