Creed III Raises the Stakes
The first trailer from Creed III reveals Creed's new villain
His dad is a legend, his trainer is a legend and now he's a legend himself. Adonis Creed is back in "Creed III" and the stakes have never been higher for the champion. Creed is going to fly into theaters on March 3rd, 2023.
From the trailer, the franchise seems to be taking a drastic tonal shift. There are going to be a lot of changes with this installment into the Rocky franchise, with the biggest one being the absence of the man who made it all happen, Sylvester Stallone. Besides him keeping his role as a producer, he is stepping back from his own franchise to pass it to Michael B. Jordan, which makes the story arc of Rocky and Creed's relationship even more sentimental because a major theme of "Creed II" be passing the torch down to a new generation. 
The new trailer shows a childhood friend of Adonis Creed named Anderson Dame, played by Jonathan Majors, coming back from spending half of his life in a jail cell for a crime both him and Adonis made in their youth, but only he took the blame. Dame wants to take the fortune and legacy away from Creed and is willing to do whatever it takes.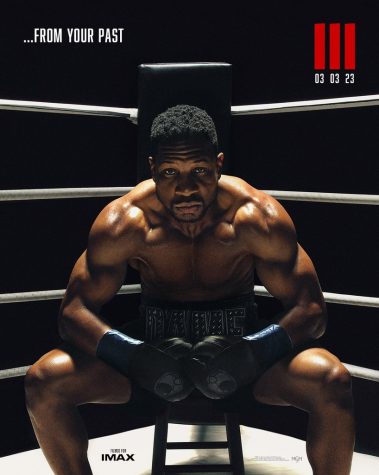 It's tough to say this will be Creed's most personal bout after fighting the son of the man who took his father's life in the ring. However, there's a lot more for him to lose. A problem some fans have with the plot is that for an unknown released prisoner to end up fighting the biggest boxer in the world seems immature of the writers, but we will see how the plot stirs. 
The biggest reveal that has fans over the moon is the fact that Michael B. Jordan will be making his directorial debut with this film. It's clear as crystal that this role means the world to Jordan, so to see what he does with this character in the director's seat seems more than promising.