As It Was
Harry Styles announces and released his third studio album and single
On March 23, Harry Styles surprised his fans with his 13 track third studio album: Harry's House. He announced his album through Instagram photos featuring him faced backwards in a sparkly red outfit and revealed the release date of May 20. Luckily, we did not have to wait too long to hear Harry's work; on April 1 at Midnight Harry styles released, "As It Was".  His single quickly made its way up the charts and reached Spotify's number one most streamed song in the history of Spotify after only a few hours of being released.
Before the release of his single, Styles gave his fans a taste of what the "As It Was" music video would look and sound like. He is dressed in a two-tone red jumpsuit and was being spun around on a rotating platform. This teaser did not disappoint — as his music video features him chasing a girl on the spinning platform and a variety of artwork.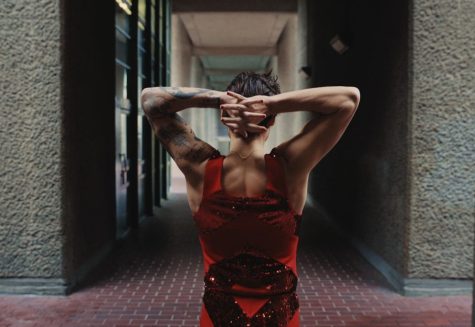 Harry included a sound bite from his 5-year-old goddaughter, Ruby Winston. She opens the song with the lines "Go on, Harry, we want to say goodnight to you." Harry revealed where this clip came from in an interview with Breakfast Capitalist. 
"It's the voice of my goddaughter. She used to try and call me before bedtime every night, and one time it didn't ring or something, so they sent me that," Styles Continues. "I dug it out when we were in the studio and put it in front of the song for some reason, and I kind of just fell in love with it, so it stuck."
The full track list is yet to be announced, but we are looking forward to what Harry Styles has in store for the future.