Whole New Shade of Red
Taylor Swift's new album Red (Taylor's Version) becomes her 10th number one on Billboard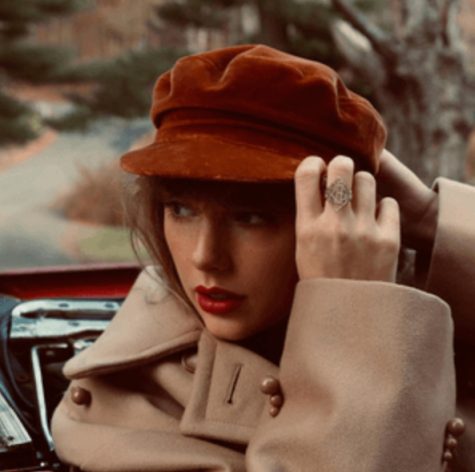 Taylor Swift released her 11th album, Red (Taylor's Version) on 12 Nov. 2021. The album has a total of 30 songs, that of which include a 10 minute version of "All Too Well" and "Ronan."
Swift's Album hit number one on multiple charts, including Billboard, UK, and Ireland.
Swift released the Album with 21 re-recorded songs and nine never-released songs with the title "From the Vault."
Swift first released a re-recorded version of Fearless on 9 April 2021. Fearless (Taylor's Version) also reached number one.
"All Too Well" (10 Minute Version) was the queen of the castle with this album. The song delivers a story of love and heartache and all the emotions in between. The original song had an emotional cry of words towards the end that sets for the revolution. The new 10 minute version show it in the middle. Through out the song, we see the coldness and cruelty of what love can be. It is rumored that the unknown lover is Jake Gyllenhaal. The song has a ever longing sense of rage.
There are so many lines in the longer version that hit hard. From lines like "You said if we had been closer in age / Maybe it would've been fine" to "He watched me watch the front door all night, willing you would come / And he said, 'It's supposed to be fun turning 21." One line that hits like a bus is "You kept me like a secret, but I kept you like an oath." It's like being punched in the gut. The whole song is just an unforgettable feeling.
Ronan is a song that is a heartbreak Swift doesn't normally write about. The song was originally a single released as a part of Stand Up to Cancer, with all proceeds going to cancer charities in the U.S.
The song is based on the incredibly moving and heartbreaking true story of Maya Thompson, who had a young son who bared the name Ronan. Ronan died from neuroblastoma, a rare type on cancer that developed from immature nerve cells found in several areas of the body as stated by Mayo Clinic, in 2011. Thompson kept a blog, entitled Rockstar Ronan, back in 2010 when Ronan was diagnosed. This inspired the lyrics for Swift's song. Swift also credits Thompson as a co-writer on the track.
The song illustrated the heartbreak of the death of a child. With lyrics of "I remember the drive home / When the blind hope turned to crying and screaming 'Why?" / Flowers pile up in the worst way, no one knows what to say / About a beautiful boy who died."
Ronan died in May 2011, three days before his fourth birthday. Continuing to update the blog, Thompson told the world of her grieving process and still continues to this day. Her posts contain letters to her young son and raising awareness for childhood cancer charities.
After Swift reached out to Thompson, she shared "I don't even remember what I said to Taylor as had buried my head into your blanket that I take with me everywhere and all I could pretty much do was cry and tell her thank you."
Thompson shared a small part of the email from Swift asking permission to include "Ronan" on her Red album. Swift states on how Red was "an album of heartbreak and healing, of rage and rawness, of tragedy and trauma, and of the loss of an imagined future alongside someone." Swift continued to ask permission, stating that it is Thompson's story and that her "opinion and approval" mattered to Swift.
Another new song is "Nothing New," which is an anxious song with lines like "Lord, what will become of me / Once I've lost my novelty." The bridge gives a lot of clarity to what she was thinking. She reminisced how it would be like to be the popular girl. She shows how  the next IT girl will know what to do and how Swift inspired her, and Swift stated in the song how "I'll say I'm happy for her, then I'll cry myself to sleep."
Swift retaking her music has given her a change to "Begin Again." The album gives listeners and fans a chance to revisit old favorites and bring them to new light. Red (Taylor's Version) is a "Sad Beautiful Tragic" of a heartfelt album.