Animal Crossing Update Horizons
Last major update and DLC release for popular Nintendo Switch game
The last major update for Animal Crossing New Horizons has been released. Announced on Oct. 15, 2021, fans of the franchise saw the return of many characters (known as "NPCs") who were not in the game up until that point. The game is also now giving players more things to make, specifically food. Players can grow crops, like wheat, carrots, potatoes, tomatoes and sugarcane to make brand new foods that have never been seen before in the Animal Crossing series.
Characters that have been in previous game entries, such as Brewster, Harriet, Katrina, Kapp'n and Tortimer have also returned. Players can go to Brewster's coffee shop, known as "The Roost" by going to their island's museum and talking to the museum curator, Blathers. Harriet, Katrina and Tortimer can be accessed by flying to "Harv's Island" and paying 100,000 bells (the game's currency) for each individual NPC. Kapp'n can be accessed by going to the designated dock located somewhere on the beach part of the island.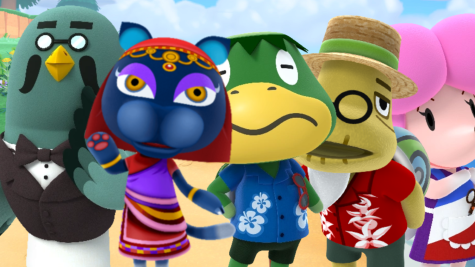 Brand new villagers have also been released in the update, such as Sasha the lazy rabbit, Marlo the cranky hamster, Petri the snooty mouse, Cephalobot the smug octopus and many more. Collectors of the Animal Crossing amiibo cards can now see a new wave of them come out. "Series 5" of the collectible cards shows that Nintendo may want to being them back after not being released since "Series 4" in 2016. In the new wave, anyone can get the brand new villagers that released when New Horizons did, like Raymond, Judy and Dom, as well as the new villagers listed above.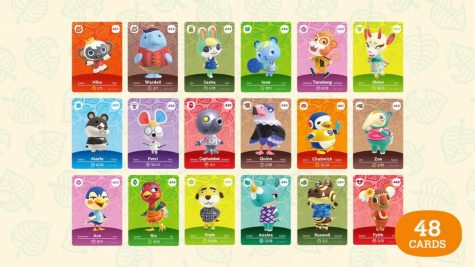 The last bit of Animal Crossing news is the announcement of Happy Home Paradise, a spin-off of the stereotypical gameplay that the series offers. It's predecessor, Happy Home Designer, released in 2015 as the second ever spin-off. Both Designer and Paradise offer the same gameplay, designing the interior and exterior houses of villagers. You play as a house decorator, who with the help of returning character Lottie and new characters Niko and Wardell, players can showcase their decorating skills. Players are given a certain theme to follow and must put a certain number of items that the villager wants, but the rest of the house is up to them. You can design normal houses, or even a school and a hospital. If anyone wants to buy Happy Home Paradise, they will have to spend $25 to get it. While the rest of the update is free, this part is not.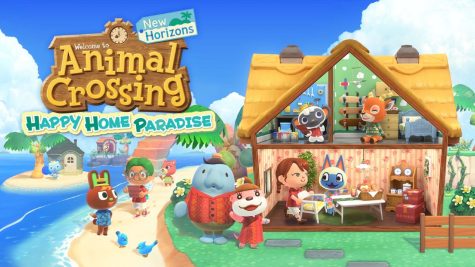 Animal Crossing New Horizons is one of the most popular Nintendo Switch games ever, selling over 31 million copies by the end of Dec. 2020.