Spider-Man: …Phone Home?
Spider-Man cast fool and got fooled on new movie title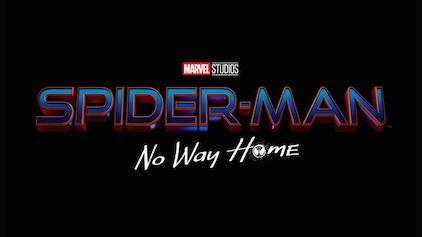 The cast of the upcoming "Spider-Man" movie, was fooled by the Marvel-Sony franchise when the movies' stars all were given different, i.e. fake, titles to post last Tuesday, Feb. 23. Tom Holland, who plays Spider-Man, was given "Spider-Man: Phone Home," while Zendaya, MJ, was given the title "Spider-Man: Home Slice." Jacob Batalon, who plays Holland's "Guy in the Chair," aka Ned, received the title "Spider-Man: Home-Wrecker."
Fans started to notice how all three had different titles fairly quickly, and Zendaya noticed as well. She commented on both Holland and Batalon's Instagram posts with confusion. She, along with the rest of the cast and  MCU fans, were all fooled and left wondering what the actual title of the movie is. A day later, Sony Pictures Entertainment revealed the actual name of the new movie: "Spider-Man: No Way Home."
The film is set to premiere Dec. 17. 2021, in theaters only. This comes as a shock as most theaters are still currently closed due to COVID-19. It seems like the Marvel-Sony franchise feels confident that the world will be able to go to movie theaters by the end of the year, due to more and more vaccine production every day.
The franchise was forced to heavily delay the premiere of the "Black Widow" movie because of the virus. "Black Widow" was set to premiere on May 1, 2020, but instead was pushed back a whole year with a new release date on May 7, 2021.
Fans are hoping that theaters are safe by May, but no one can be sure of a solid timeline of events, both in person and on-screen. Peter Parker's fate in the newest movie has fans on the edge of their seats, anticipating how Parker will deal with being revealed to the world.
Be sure to watch "Spider-Man: No Way Home" in theaters on Dec. 17, 2021.