Inauguration Fashion
Inauguration style turns heads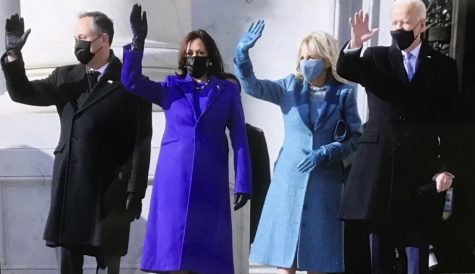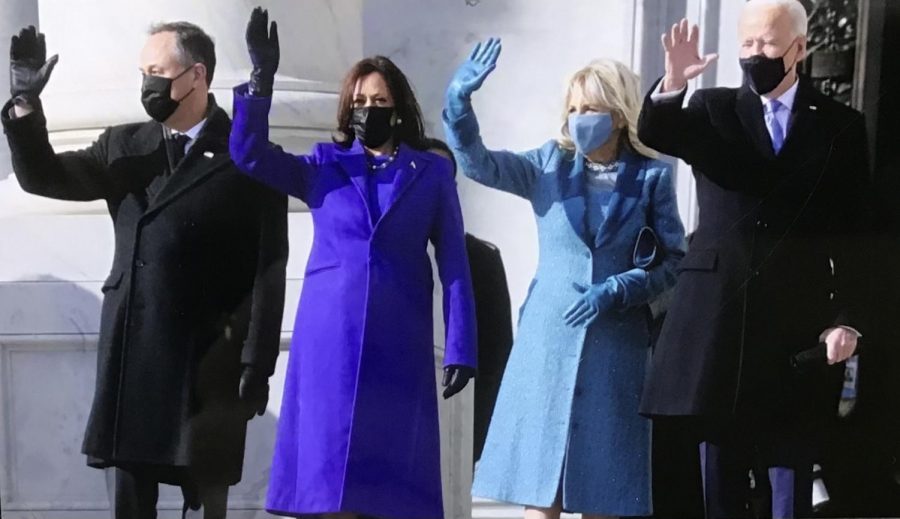 Wednesday' presidential inauguration graced viewers with colors far beyond red, white and blue. President Biden and Vice President Harris along with their families's outfits made the historic event truly a spectacle.
The president himself made his entrance in a Ralph Lauren suit, with a matching coat and mask. Accompanying him his wife, Dr. Jill Biden, wore a blue tweed coat, mask and dress by Markarin. Madam Vice President Harris wore a bright purple coat by Christopher John Rogers with her significant pearls by Puerto Rican jeweler Wilfredo Rosado.
Former First Ladies Hillary Clinton and Michelle Obama showed up in fascinating shades of purple. Hillary in a grape colored pantsuit, and Michelle in a plum toned trousers and gold buckle.
And of course, the entertainers did not fall short. Lady Gaga wore a giant red and blue Schiaparelli ball gown with a gold bird for accent. Jennifer Lopez stunted an all white Chanel pantsuit, and Garth Brooks in good old jeans.
Following Biden being sworn in, Amanda Gordon delivered a poem in a strikingly yellow Prada coat, paired with a bright red hair accessory.
Last of all, Bernie Sanders has gone viral for his mittens, leading to an outpouring of memes.