Happy Mother's Day
Gift ideas for Mother's Day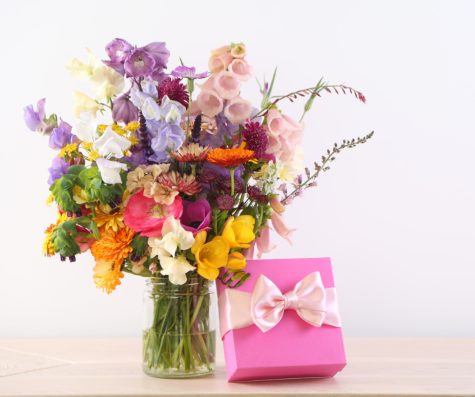 Mother's Day is this weekend on Sunday, May 14. As it is approaching quickly, don't forget to get your mom a gift for the holiday. Here are some ways to make your Mother's Day the best:
Don't forget to spend time with your mom.

On Sunday go and do her favorite things. If she loves to shop, go and pick out some outfits. If she loves to run, go running with her. If she loves to hang out and chill, pick her favorite movie to watch and heat up some popcorn to watch with her. Your mom will appreciate anything you do with her, so make sure to spend time with her.

Buy some flowers. Find out her favorite flower and get a big bouquet. She will love the colors and the smells. Any local Publix should have arrangements for you.

 

Buy some nice jewelry. Something shiny or sparkly will melt her heart. A pretty diamond is always a girl's best friend. She will love a nice necklace or a bracelet to brighten her outfits.
Make breakfast in bed. Eggs, bacon, muffin, bagel, protein shake, whatever she may like, cook up for her and serve it to her so she can sleep in.
Buy some delicious treats. Go to any local bakery, or chocolate shop and get her some chocolate popcorn, brownies, cookies, chocolate truffles and creams. She will love to divulge into delicious treats on her day.
Whatever you choose to get your mom, remember to make her day all about her. She doesn't get many days to herself because of how hard she works. Happy Mother's Day!