"Creed III" Knocks Out Competition
Michael B. Jordan takes torch passed on by Sylvester Stallone
Fans of the 50-year-old Rocky franchise just got a new installment with Michael B. Jordan's directorial debut, "Creed III." The third film of the rebooted trilogy follows Adonis Creed when during his retirement, he reunites with an old friend from the past, Dame Anderson, who just got out of his 19-year long prison sentence and starts all sorts of trouble leading to the inevitable fight between him and Creed. 
Jonathan Majors gives his best performance to date. His facial expressions give more than it seems dialogue could accomplish and he convinces you of his character. He is able to make you pity and hate his character both at the same time. 
However, what really sold this film would have to be Jordan's direction. For a debut, this film is a phenomenal achievement. His bold approach to the relatively formulaic structure of the Rocky and Creed movies is refreshing and exciting. Jordan's vision is clearly expressed and executed perfectly.
While this movie does steer clear from most of the typical cliches of the franchise, it does give a rather dissatisfying ending. While the ending does deliver some strong emotional scenes, it is as cliché as the franchise gets. This ending makes it feel as if the bold and new approach to this film was kind of for nothing since it suffers from the same cliché as always.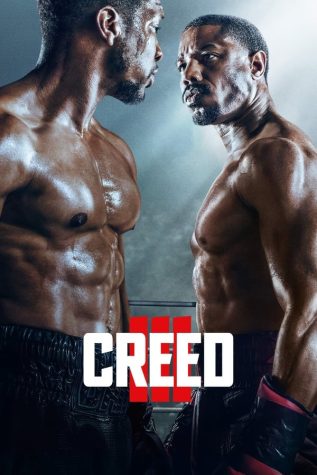 But not only does "Creed III" have fan appraisal, but it dominates the opening weekend box office with an astounding $58 million, booting "Ant-Man and the Wasp: Quantumania" to the curb. While Sylvester Stallone might not be there for the following installments, it's safe to say that the fans will be.