Perspective of a Senior
Seniors reveal thoughts about last few months in high school
As senior year comes to a close, I have found myself prioritizing the friendships and relationships with my family and friends much more than my grades and school extracurriculars.  It can be so difficult to turn in an assignment after you have been accepted into college. Questions like "why should I care what I get on a test or quiz when it doesn't really matter?" or "why should I show up to school? It's so boring" have been floating around the halls and in classroom conversations. While this exact thought has crossed most high school seniors' minds, including my own, staying motivated up until the very end of high school is really important. 
"Some withdrawal from academics is uncontrollable and nothing at school is really that exciting anymore," an anonymous senior said, "We are all in need of a little change — it's only natural."
Many seniors have said that they have become immune to the comfort of the Bishop Kenny halls and have forgotten to have the small conversations with their "school friends" in class. They also recognize that as the next three months pass most of them will probably dread school, but when it's gone, there's no way that they will not miss it.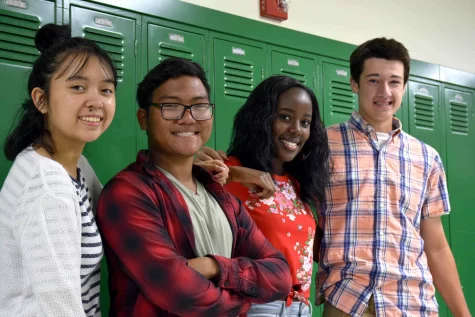 Whether you notice it now or not, Bishop Kenny has shaped many of us in many ways that we don't even realize. Bishop Kenny has given me some of my closest friends, and maybe it has helped you realize your career path or made your faith in God stronger. Anyway you look at it you have changed since your first day as a freshman. As high school comes to a close, think about how Bishop Kenny has molded into you and your life. Be intentional during these last three months as it'll all be gone before we know it.