Say Yes to the Dress
Popular styles for the 2023 prom season
Prom 2023 is only a few short months away, and upperclassmen students are already buzzing with excitement to find their perfect prom dress. Some students, having already decided or bought their dresses, have started submitting pictures of their gown to a student-run Instagram account. The account was created as a way to prevent students from wearing duplicate dresses to prom, as well as to compliment each other on the unique styles of their chosen dresses.
Prom dress shopping is a unique and memorable high school experience. Each dress showcasing the student wearing its personality and charm. But, if you have not found your dress yet, or are still looking for your best choice, fret not! Here is a list of prom dress styles that are rising quickly in popularity for the 2023 prom season.
If you're looking for something simple and elegant, try looking for the light and airy silk gown. These dresses have a slimmer silhouette, and clean seams. Rather than having heavy embroidery and fluffier skirts, these "slip dresses" shine through the simplicity of their design.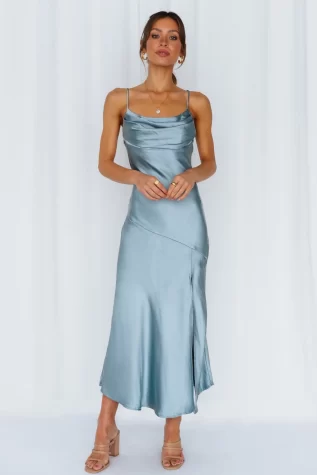 Image courtesy of Hellomolly.com
If you're looking for something more flashy or dressed up, keep an eye out for A-line and trumpet silhouettes! Dresses with these silhouettes have wider skirts, and oftentimes more embroidery and lace. More recently, wider skirts have been paired with corset bodices. As corset styles rose to prominence in casual fashion trends, they have also come to be very popular in recent formal wear.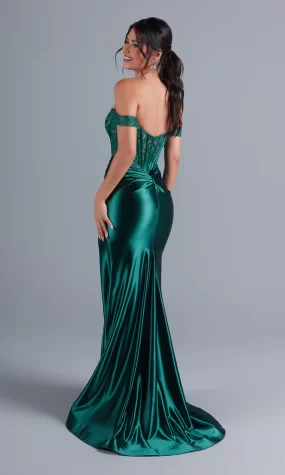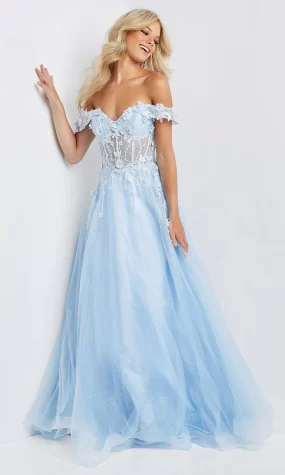 Images courtesy of promgirl.com
As for fabrics and patterns, there is more consistency with trends from previous years. Silk and satin dresses have given an elegant look to many popular gowns, while embellished or embroidered empire style dresses have also been on the rise. Completely sequined dresses are sure to have you shining bright on the dance floor!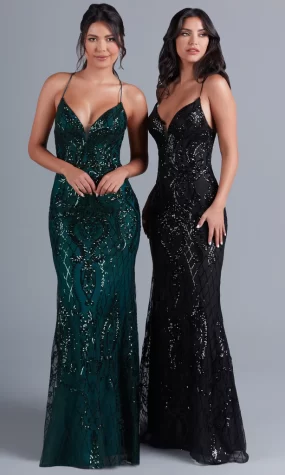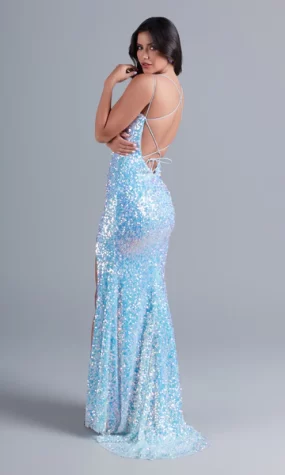 Images courtesy of promgirl.com