Irish beat Gamecocks
Notre Dame beats South Carolina 45-38 in GatorBowl
The Notre Dame Fighting Irish beat the South Carolina Gamecocks 45-38 in the seventy-seventh annual Taxslayer Gator Bowl.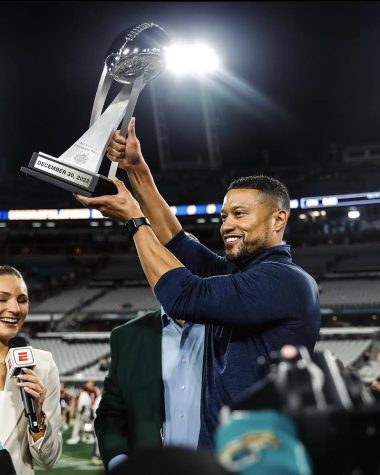 South Carolina took a quick 21-7 lead after the first quarter. Spencer Rattler passed an opening drive touchdown which began their lead. It was followed by the Notre Dame quarterback throwing a pick six, and was subsequently finished by a fake punt/field goal deep in Irish territory for another passing touchdown. The Irish only scored once in the first quarter from Tyler Buchner's 15-yard touchdown run.
The following two drives consisted of both teams trading field goals to open up the second quarter. Then, Buchner hit Sophomore Logan Diggs on a 75 yard touchdown pass.
To close out the half, Spencer Rattler forced a deep pass, which Freshman Benjamin Morrison intercepted.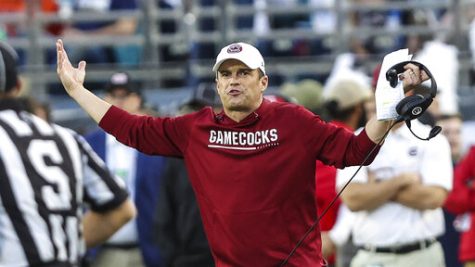 The second half scores started with a second Buchner touchdown run. Then, Rattler found Xavier Legette on a 42-yard touchdown pass, giving the Gamecocks a 31-24 lead.
The Irish mounted two touchdown drives: a 44-yard pass to Braden Lenzy and Diggs' 39 yard run.
The Irish held a seven point lead in the red zone with 7:42 left in the game before Buchner dropped back to pass and threw a Gator Bowl Record 100 yard pick six to tie the game up.
The Irish drove the ball back into scoring territory, and Buchner hit Mitchell Evans for a touchdown with just 1:38 left in the game, putting the Irish up 45-38.
Rattler and South Carolina tried to tie it up late, but a Hail Mary on fourth down fell to the ground and ended the game.
The game marked the first bowl win under Head Coach Marcus Freeman for Notre Dame while South Carolina fell to 1-1 in bowl games under second year Head Coach Shane Beamer.
Tyler Buchner was named the Gator Bowl MVP for scoring five touchdowns toward the Irish win.