Jaguars get "Big Cat" title stripped by Lions
Jacksonville falls to 4-8 after ugly 40-14 loss in Detroit
Last Sunday's high for the Jaguars was short lived. The Lions trounced the "Jags" in Detroit 40-14 just a week after Jacksonville came back in the fourth quarter to beat the Ravens.
Last week's game in TIAA Bank Field saw second-year quarterback Trevor Lawrence lead a game-winning drive versus the Ravens. With about a minute left in the game, Lawrence led the Jaguars on a 10 play, 75 yard touchdown drive to bring the "Jags" within one of the Ravens. The drive was then punctuated by a two point conversion to receiver Zay Jones.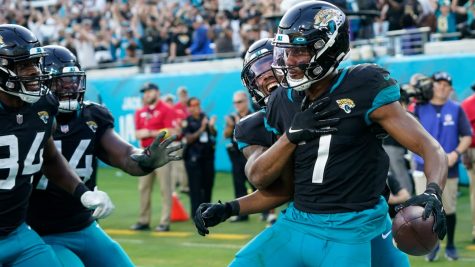 That moment may have had "Jags" fans crying tears of joy but this week may have had their fans crying tears of a different emotion.
On top of a first half that included the Lions scoring on all five of their drives, Lawrence went to the ground in what looked like "agonizing" pain on a Jaguars drive that tried to put some last second points on the board.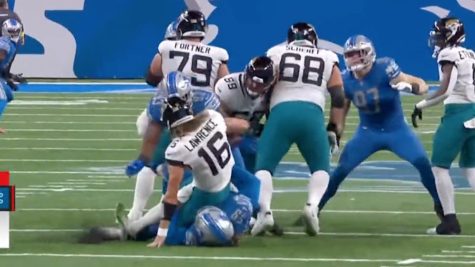 Lawrence walked off the field of his own power and after a 61 yard Lions' touchdown drive, he came back onto the field to play once more.
Lawrence led a 75 yard touchdown drive (the only one for the "Jags" all day) and a trick play got Jacksonville in the end zone for a two point conversion to cap off the drive.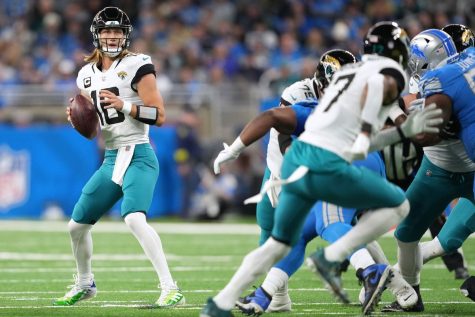 The game continued to not go Jacksonville's way as both Lawrence and Linebacker Josh Allen called the game "embarrassing" with Lawrence adding "this was a playoff game for us" referring to the fact that Jacksonville likely would've been in contention for the AFC South title and a trip to the playoffs.
The "Jags" look forward to their first meeting with the Tennessee Titans on Dec. 11.