Win for Women
NYY affiliate hire female manager
Earlier this week, the New York Yankees affiliation made history by hiring a female manager. The Tampa Tarpons threw a change up and hired Rachel Balkovec as manger to the Low-A affiliation.
In 2019 she broke her first headline as the NYY (New York Yankees) hired Balkovec as a hitting instructor, just a year later the former NYY executive, Kim Ng, became the first female general manger in MLB history after being hired by the Miami Marlins, paving the way for Balkovec.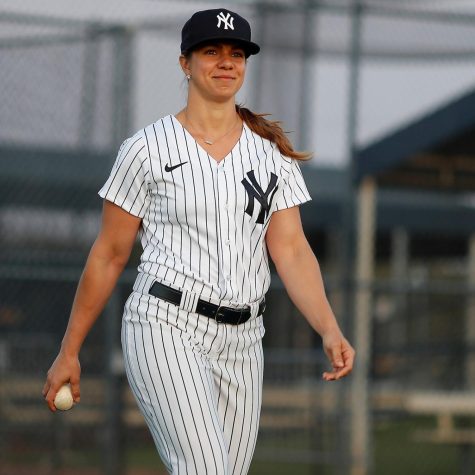 Balkovec has worked for the Astros and Mediocre organizations, spent time in the Netherlands, Australia and Dominican Republic all while earning two master degrees. Her knowledge of the game widens beyond experience but love and effort to "develop young people."
NYY GM, Brian Cashman says "One thing we're (NYY) not even focused on is her being a women. What she's bringing to the table here is her knowledge and her strength."
Originally, struggling to find a job in baseball, Balkovec's sister suggested she change her name on her resume from "Rachel to Ray."
"I soon got a phone call asking for Ray? and I remember thinking uhh this is She." stated Balkovec.
Later realizing she didn't want to work for organizations that didn't want to hire women. Reverting her name back to Rachel, eventually landing her spot as the first female manger in MLB history.
"I am a product of the women who have come before me in sports" and " I want to be a visible idea for young women. I want to be a visible idea for dads with daughters." said Balkovec with her MLB TikTok interview.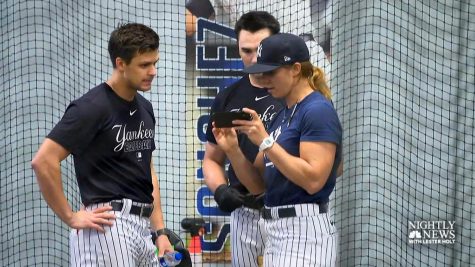 Shattering ceilings, radar guns and gender role expectations.