Kenny Looses Close Game Against Oakleaf
Kenny Crusaders compete for a win against Oakleaf Knights
On Nov. 30, Kenny boys varsity soccer played against the Oakleaf Knights.
Only a minute and a half into the first quarter, senior Nathan Hawara scores Kenny their first goal against Oakleaf. Just under fifteen minutes later, junior midfielder Patrick Russell scores his first goal of the night. Russell ushers the ball swiftly into the net, making the Crusaders up by two in the first quarter.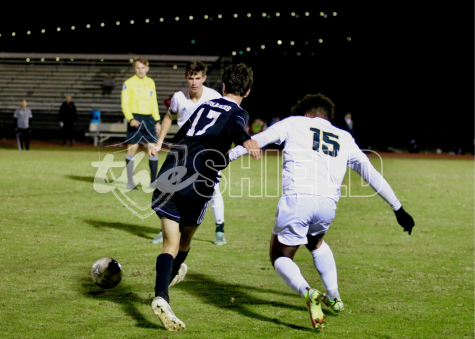 Towards the end of the second quarter, sophomore Mateo Rojas passes the ball to Hawara, assisting him in netting his second shot of the night. In the 47th, the score is now 3-1 with the Crusaders in a two-point lead and the Knights trailing by two. 
Cutting the Crusaders' lead, a Knight's midfielder scores. At the end of the night, the Oakleaf has tied up the score 3-3 in the 62nd.
In the 77th, an Oakleaf player steals the ball from the Crusaders' defense to end the game, claiming their unforeseen victory at the last second. 
The Crusaders are back in action on Dec. 7 against Menendez.