Costume Smash Hits
Looking at the most popular Halloween costumes of 2021
With Halloween coming up in just a few days, many people are scrambling to get a costume (like myself). But, what costumes will everyone be wearing this year? Of course we have the stereotypical Spider-Man, clown and vampire outfits, but what exactly is new this year? Let's break it down.
Up first is one that I bet almost everyone will know, Squid Game. The show is an absolute smash hit on Netflix, so don't be surprised to see people dressing up as the guards. People have the choice of having a circle, square or triangle on the costume's face, so it seems perfect for a trio!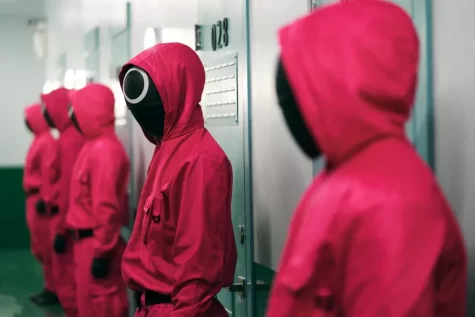 Another very popular costume this season is from last year's Multiplayer Game of the Year winner, Among Us. People can go in a multitude of colors, such as red, yellow, blue, purple and so many more. There is the normal costume, but then there are inflatable costumes with a window in the front to see out of. They look absolutely hilarious! The thing is though, the costumes don't have arms, which definitely is an inconvenience for trick-or-treaters.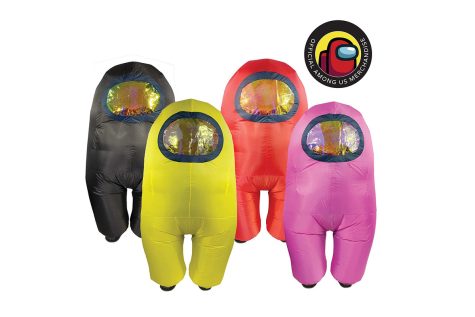 The last popular costume for this year's Halloween is… hand sanitizer. No I'm not joking. Ever since the pandemic hit last year, themed costumes around the COVID-19 virus have been very popular, but are gaining a lot more traction this year due to trick-or-treating and Halloween get togethers coming back. This year, people are dressing up as the vaccine, the virus itself, or my personal favorite, hand sanitizer. I can just imagine some kid with their family trick-or-treating and then seeing a bottle of hand sanitizer walk by them. It's too funny (and popular enough) to be put on this list.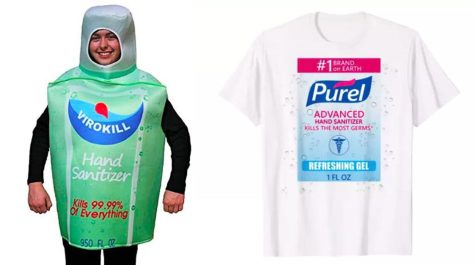 Whether you're going as a Squid Game guard, an Among Us character or a bottle of hand sanitizer, I wish you all a fun and safe Halloween!