Yankees Fall at Fenway
Yankees fall to Red Sox in winner-take-all wild card game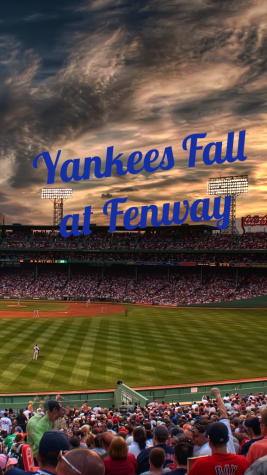 Tuesday October, 5 the Boston Red Sox defeated the New York Yankees in the American League Wild Card game.
One of the MLB's most storied rivalries added a new chapter recently. As the regular season winds down and the playoffs start ramping up, the competiton is getting fiercer. The MLB switched back to a 10-team format with a winner-take-all wild card game.
The Yankees and Red Sox walker in with 92 wins. The Yankees were third in their division while the Red Sox were second.
In the single elimination game, Aaron Judge and Gerrit Cole of the New York Yankees were bested by the Xander Bogaerts led Red Sox.
The Red Sox started the first inning with two runs and added another in the third. Both teams split a run in the sixth but a two run seventh inning by the Sox made the score six to one heading into the ninth.
First baseman Anthony Rizzo and Outfielder Giancarlo Stanton had the lone runs for the Yankees. Outfielder Kyle Schwarber and Shortstop Xander Bogaerts each had two runs for the Sox.
The Yankees tacked on another run in the ninth but it wasn't enough as they fell in Fenway to their arch rivals.