Crusaders Sting Back
BK Crusaders win first home game against AC Stingrays with a score of 54 to 37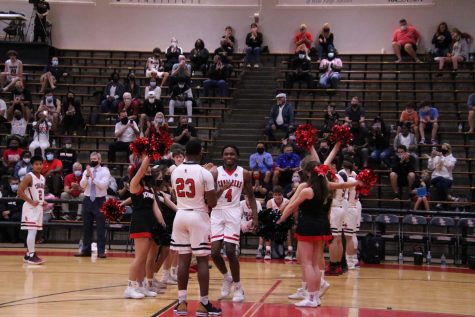 The Crusaders came to win in their second game of the season. This was also the varsity boys' first home game of the season. The Crusaders played against the Atlantic Coast Stingrays.
The first quarter of the game started off with a bang as both teams locked in three-pointers to secure a 3 to 3 tie. Senior Gary Anderson secured the last basket of the quarter, which ended in a 16 to 12 lead for the Crusaders.
Within the first minute of the second quarter, freshman Tong Tong scored the first basket to further the lead of the Crusaders. With less than two minutes left on the clock, senior Will Haen scored a three-pointer. The final basket was made by senior Stevie Dionisio, which was yet another three-pointer. The second quarter ended with the Crusaders still in the lead with a score of 27 to 14.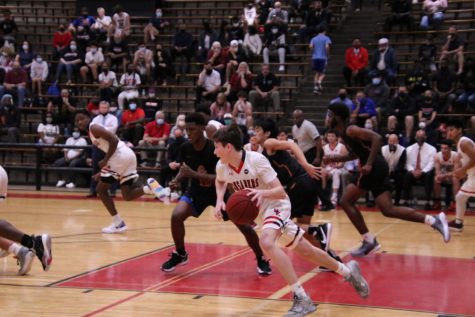 The halftime entertainment consisted of the BK cheer team's performance to the song "Firework" by Katy Perry. The girls did a dance and had multiple mounts included in their routine.
Senior Kenny Patterson kicked off the third quarter with a basket. Nearing two minutes left in the quarter, Anderson scored a free throw, further elevating the Crusader's score. Tong shot the last basket for a score of 36 to 25, with the Crusaders still in the lead.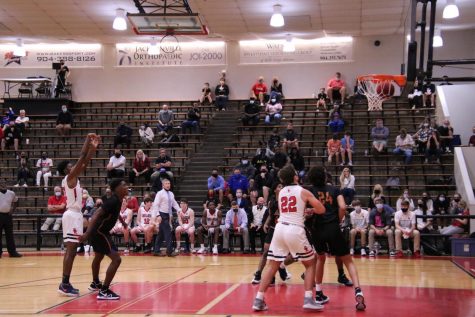 The final quarter of the match started off with freshman Tong Tong scoring yet another basket. Both he and senior Daniel Buckley were the stars of the quarter as Buckley scored four baskets along with an assist to Tong. Junior Kyle Sulayman made the last shot of the game to bring the Crusaders to victory. The final score was 54 to 37.