Battle of the Boulevard
Varsity Volleyball wins 3-0 against the Episcopal Eagles
Tensions rose on Atlantic Boulevard as the two schools less than two miles from one another went head to head with three matches: Freshman, JV and Varsity Volleyball.
The varsity girls game started off slow, with the score at 11-6 after Episcopal's first time out in set one. Junior Tina Nika scoring an ace on the set point, bringing the first set's final score to 25-13.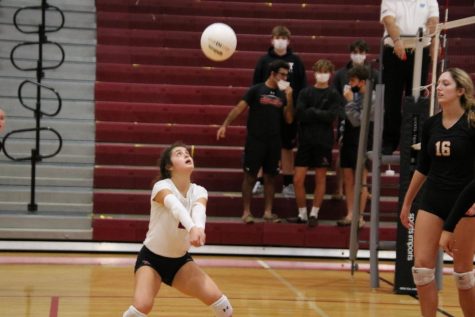 The Crusaders served to begin the second set, with Hailey Gomer serving the first ace of the second set, bringing the score to 4-0. At the end of set two, the final score was 25-14.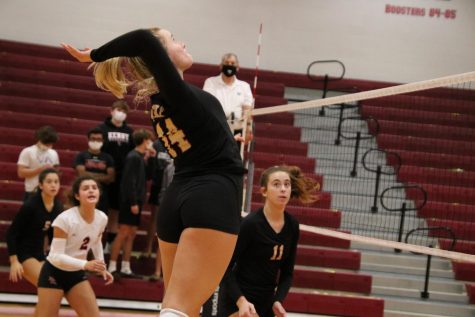 As the girls powered into their third set, the Eagles began to sweep in and take the momentum away. At the timeout, the score was 14-16, with BK trailing just behind. The third set came to a close with Senior Emilie Chinault on the right side, winning the set 25-21. Crusaders won the game 3-0.