Corona Affects Kenny Life Update 7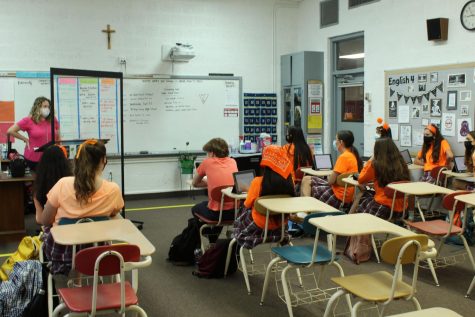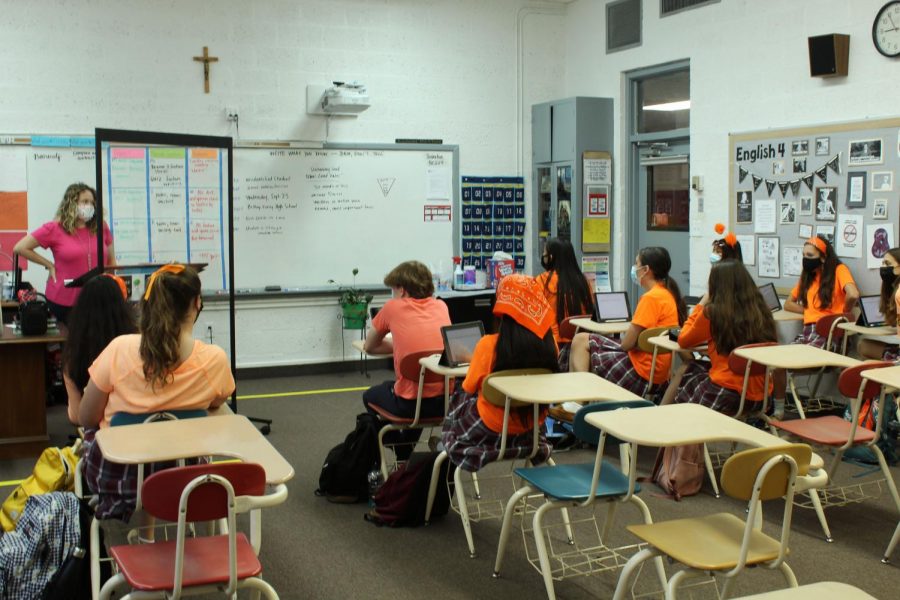 September 24, Bishop Kenny students and parents were emailed about BK's first reported Corona case. Due to privacy laws, BK is unable to release that student's name, but that student will be quarantine for 14 days or when they stop exhibiting signs of Corona. The parents of students who came in close contact with that student have been notified and will also quarantine for 14 days BK did clean all areas the student was at prior to testing positive. Please note that BK students  are supposed to wear a mask at all times except when eating and drinking, are to sanitize their hands when they can and socially distance when possible.
Below is the letter Deacon Scott J. Conway sent out to the Diocese of St. Augustine. In the letter he thanks BK's principle, Mr. Todd Orlando, along with BK's staff for taking quick action. He also says that if a member of BK shows any signs of Corona, they should stay home and let BK know immediately.
Tomorrow, Sep 25 is BK's homecoming football game against West Nassau. The game will start at seven pm. Currently tickets are only sold to BK seniors, but at 3 pm ticket sales will be open to the public. Tickets will not be sold at the game so be sure to get your tickets online. There are a limiTo all those who plan on attending the game, you are asked to wear a mask at all times except when eating or when sitting on the bleachers. BK is live streaming all home events. That link along with the link to buy tickets will be down below.
This is an ongoing story and will be updated as information about Corona and Bishop Kenny are released.
Preview attachment 2020-09-23- BK HS COVID Positive Case.pdf