Death with Dignity
New bill in FL would allow assisted suicide for terminally ill patients
In Jan. 2023, Ellen Gilland shot and killed her terminally ill husband while he was in his hospital bed. The police claimed that this was a planned suicide and she was charged with first-degree murder. Recently, her charges have been lessened to a charge of assisting suicide and aggravated assault of a law enforcement officer. This story was one of the main reasons FL considered the Death with Dignity bill. 
Tony Ray, who founded the Death with Dignity bill, believes "if we had had a Florida End of Life Options act or some way for them to choose, that wouldn't have happened." This bill would allow a physician to aid in the option of dying for terminally ill people with less than six months to live. These patients can request medication that will be approved and conducted by the person themselves. 
The bill consists of 20 pages and includes requirements so not all people can receive these prescriptions. To receive the medication, the patient has to have two verbal requests and a written request. They will also have to receive counseling with a psychologist to make sure they are in the right state of mind.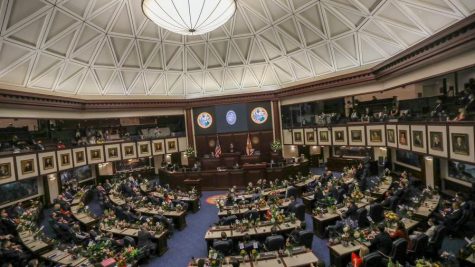 This bill goes against the Catholic Church's beliefs. This bill could be controversial in many ways and doesn't go along with what Catholics believe on.