Last BK pep rally of the 2017-18 school year!
Niah Aleger| Graphic Designer
     Bishop Kenny High School had its first spirit day last Friday, January 26, 2018. Students were allowed to wear any Bishop Kenny top with school uniform bottoms. Students represented all the clubs and sports that they participate in or play at Bishop Kenny. They also wore Bishop Kenny face tattoos, hats and beads. The red, black and white helped bring unity and pride to the school. It also fueled an energetic Friday and help students demonstrate school spirit.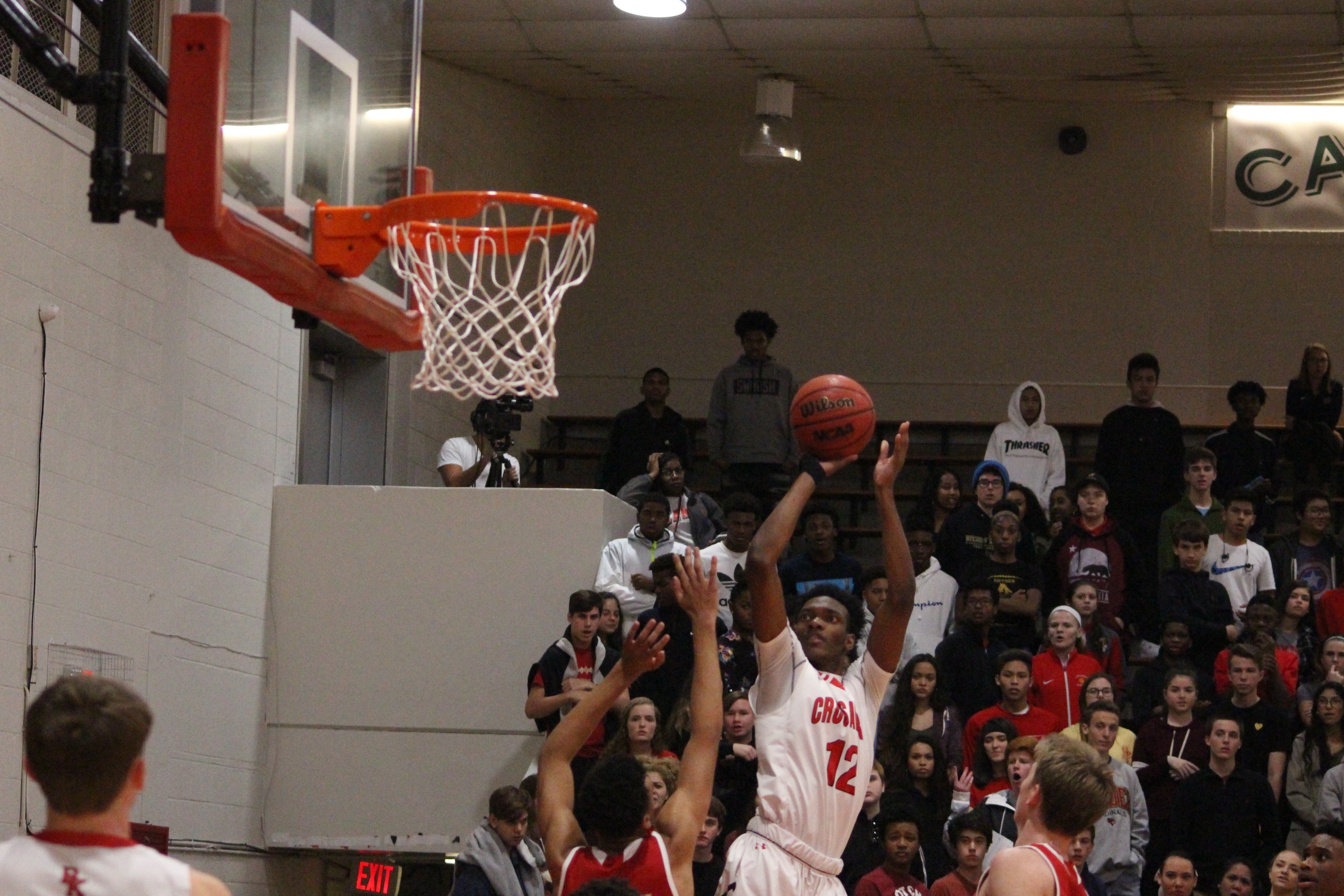 Photo: Junior, Noah Semple takes the jump shot for the BK Crusaders Boys basketball team in a game against the Bishop Snyder Cardinals.
     The day was continued with the last pep rally of the year. Each class was designated an animal sound to make, students were ecstatic as they roared with their graduating class. The pep rally also featured a performance from the theater department, a fierce basketball scrimmage and a student obstacle course. " I really enjoyed the pep rally on Friday, I loved the excitement from our junior class. It made me feel like a true crusader and I loved the Drumline," Junior Kyashayah Radford said. Students were reluctant to leave the gym because of their pride. Some even crowded the gym floor to cheer and dance to the Drumline. This was quickly shutdown but that didn't spoil the students mood, they left the gym in joy. Later that afternoon, The Bishop Kenny Crusaders used their energy to play the Bishop Snyder Cardinals. Students portrayed the same enthusiasm during the game as seniors led many chants, including the infamous roller coaster chant. Win or lose, every student shared their love for Bishop Kenny. The spirit day followed by the game was a perfect opening to Catholic Schools week. It helped students to truly reflect and think about why they love this Catholic school.