2022 Taxslayer Gator Bowl Matchup Set
No. 19 South Carolina to face No. 21 Notre Dame in Gator Bowl
2022 Selection Sunday is in the books and once again College Football will have another bowl season filled with exciting matchups and some fan bases' feelings hurt by "poor" placement in "lesser" bowl games.
Other than the playoff matchups and the New Year's Six bowl games (the six biggest bowl games played on New Year's Day which include the CFP semifinal games), the Taxslayer Gator Bowl is set for what could be one of its most exciting matchups in a while.
Representing the SEC are the No. 19 ranked South Carolina Gamecocks who are riding a two-game win streak against top ten ranked opponents as they trounced then-No. 6 ranked Tennessee Volunteers 63-38 at home then got a tight 31-30 win versus rival Clemson the next week.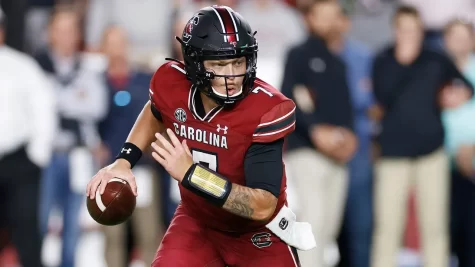 The Gamecocks are lead by second-year Head Coach, Shane Beamer and former Oklahoma Sooner and five-star recruit Spencer Rattler who followed many players in what was a mass exodus of sorts from Oklahoma after Lincoln Riley left for Southern California.
Representing the ACC are the No. 21 ranked Notre Dame Fighting Irish (Notre Dame is a non-football member of the ACC but plays a handful of ACC opponents every year).
The Irish are lead by first-year head coach Marcus Freeman. The Irish are coming off a 38-27 rivalry week loss to Lincoln Riley and the Trojans of Southern California.
A major question for the Irish heading into the game is the quarterback position. Unlike the Gamecocks, it's uncertain who will be under center for the Irish as Drew Pyne, who has started the last ten games for the Irish, announced he will transfer and will not play in the Bowl Game.
That leaves Freeman and Offensive Coordinator and Quarterbacks coach Tommy Rees with a big decision to make as former-starter Tyler Buchner, hasn't played since the Irish's home loss to Marshall in week two or Freshman Steve Angeli.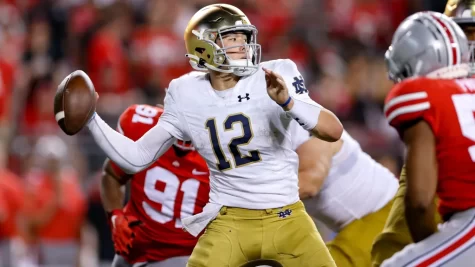 Whoever is playing Quarterback versus "Beamer-Ball" this Gator Bowl is set for a top-25 matchup on Dec. 30.