Disney World Creates Affordable Housing
Walt Disney World has been working on a new development of housing
Walt Disney World is planning to make 1,300 units of affordable housing near the Flamingo Crossings Town Center retail and the expanding dining complex. 
These units will be developed on Disney's land near its Central Florida theme parks by a third-party affordable housing developer. These areas will offer attainable and affordable housing options for those who are interested. The area is also located in a prime location, near good schooling as well as new and expanding areas surrounding the location. It will offer a variety of amenities that would create a sense of a strong community with its innovative qualities.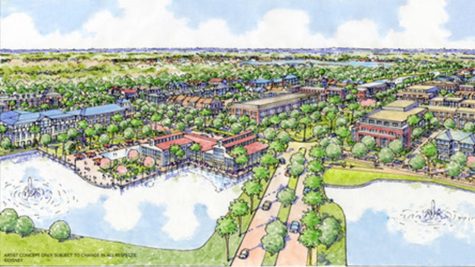 President of the Walt Disney World Resort, Jeff Vahle, said that they are putting their efforts together to solve the pressing issues of their community. "The lack of affordable housing is affecting many people across our country, including right here in Central Florida," said Vahle. "With this initiative, we're lending a hand to make a real and meaningful impact in our community by tapping into the best of our company's strengths. This is the right opportunity and the right time to take action."
On close to 80 acres of land, the new housing seems to be a possible option to help their community in southwest Orange County, Florida in their time of need. This project will be available to qualified applicants from the general public. The developer is well-known for building industry-leading theme parks and resort hotels around the world.
Disney will engage this developer to apply the same innovation, expertise, and attention to detail to this project. Even Disney cast members have the opportunity to live in these newly developed units. Walt Disney has been planning on bringing this large development into action for a while. Its end date has finally been estimated to be completed by the beginning of summer in 2022.