What's Happening Around Our World
Hero taxi driver stops terrorist incident, saves lives inside hospital
UK police have declared that the blast outside a hospital in Liverpool on Sunday a terrorist incident. They are rushing to understand the possible motives behind the attack.
A passenger is believed to have entered a taxi with an explosive devise that is assumed to be built by the passenger. The taxi was outside of Liverpool Women's Hospital when the sudden explosion took place. The suspect died in the blast, but the taxi driver had managed to escape. Four other men that are believed to know the identity of the suspect have been arrested.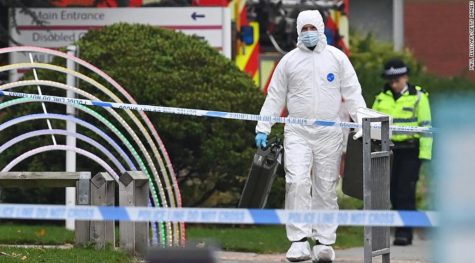 The UK's terror level has raised from "substantial" to "severe" following the attack, PA Media reported. This has meant that an attack was "highly likely."
Home Secretary Priti Patel noted that the strike marked Britain's second terrorist incident in a month, after the murder of lawmaker David Ames's in October.
Hospital surveillance camera footage appears to display the taxi coming to a stop in front of the hospital. A man can be seen leaving the car before it was quickly swarmed in flames a few minutes after stopping.
Police currently say the motive is unclear and have not confirmed that the hospital was the target. Assistant Chief Constable Russ Jackson of Counter Terrorism North West said police were "aware" of the nearby Remembrance Sunday event, which was to honor Britain's fallen in war.
The taxi driver has gotten praise from the Prime Minister Boris Johnson and Liverpool's mayor Joanne Anderson for his heroic effort and bravery for quickly thinking to prevent a larger explosion.