Springing Artists
BK art club members showcase and offer free art made by student body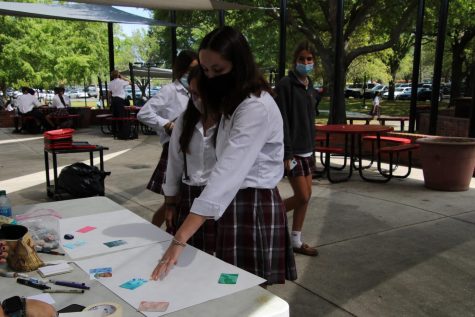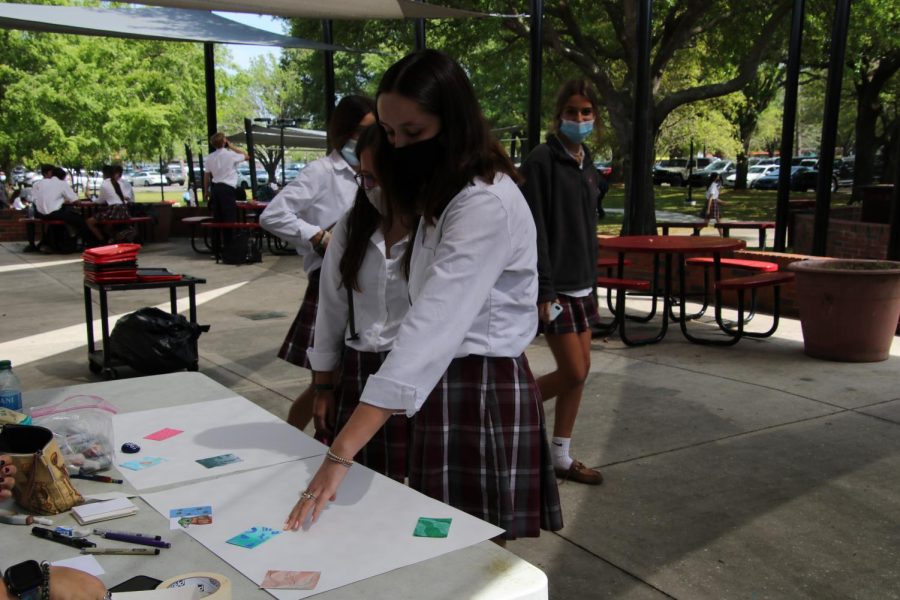 Bishop Kenny's art club hosted their first annual spring art fair on March 26, 2021 to showcase artwork made by its members. During all lunch mods, art club members had tables set up inside the cafeteria and on the senior patio to give away free art made by the members of the club.
The announcement made on Schoology noted that the tables would have "friendship bracelets, painted inspirational rocks, and artist trading cards" all made by art club members. By the time that third lunch rolled around, however, only the trading cards remained. Members of the club recounted how the bracelets went quick, and the rocks followed soon after.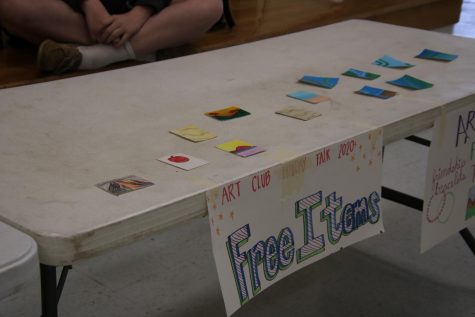 This was the first year that the art club decided to promote this spring art fair. The fair was meant to be a way for artists of the BK community to showcase their art and for others to appreciate said art. President Ramie Ritchie hopes that the club will make this fair into a tradition for years to come.