Passionate Poet
Senior Hallie Knight wins Poets.org Inaugural Poem Contest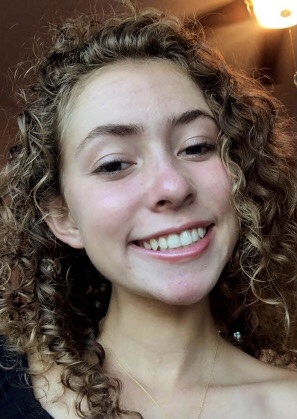 The Associated Press announced on January 19, 2021 that senior Hallie Knight won first place in the nationwide Inaugural Poem  Project and Contest for Students offered by Poets.org.
Knight was interviewed by the Associated Press on January 18 to discuss her win as well as the message of her poem.
The first place prize consisted of $1,000 and a feature on the Poets.org website as well as in American Poet magazine. Knight won this award out of hundreds of student submissions across the nation. Presidential Inaugural Poet Richard Blanco selected Knight's poem out of every student submission.
Blanco told the Associated Press that we was impressed by the imagery in Knight's poem and the level of her craft. He said her poem, along with other submitted poems, showed unbroken idealism.
Knight told the Associated Press that she "wanted to acknowledge the greatness of the potential for our country at this present moment, and the opportunity we have as citizens to choose what it becomes out of all this chaos."
Knight, along with her fellow AP Literature classmates, were encouraged by English teacher Jennifer Whitford to each submit a poem for the contest. Whitford recounted how she "had a feeling" that a student of hers could win.
This morning, Knight was also invited to the News4Jax studio for a brief interview on her win and about her poem, in which she said the theme of the poem was to "acknowledge the great potential that our country has at this time."
Knight wrote "The work is not complete until  
The walls protect all who live there,  
No exceptions. Abandonment of all  
Unnecessary despair."
About the Writer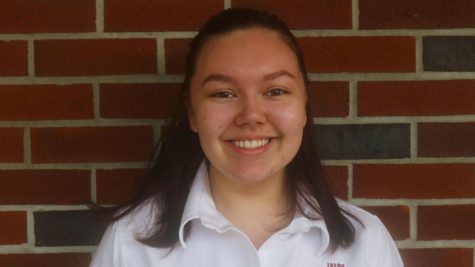 Abigail Parker, Copy Editor
Abigail is the senior copy editor for the 2020-2021 school year. She likes writing opinion and feature pieces for the publication. She spends her time...