Trouble in the Sky
Within three days, three planes crash resulting in 41 dead, nearly 30 injuried.
At 9:40 pm on May 3 a plane ran off a runway near Naval Air Station Jacksonville and landed in the St. Johns River. The plane was a Boeing 737 aircraft that departed from Naval Station Guantanamo Bay, Cuba, and had 143 people on board, 136 being passengers. Following the landing, everyone on board was evacuated and 21 people were taken to the hospital and treated for minor injuries. Unfortunately, at least four pets, including a dog and a cat, were presumed dead after multiple rescue missions to find the carriers were unsuccessful.
     The plane remained above water for days after the landing, where it floated nearly 100 feet away from the shoreline. Passengers recounted that the plane lacked air conditioning and began with an uncomfortable ride through bad weather conditions after leaving Cuba. After flying through heavy rain and lightning storms, the pilot attempted to land. According to Cheryl Bormann, a passenger on the flight, the plane seemed to land and then bounce, tilting left and right until it finally skidded off the runway and into the marshy river.
     "The pilot was trying to control it but couldn't, and then all of a sudden it smashed into something" Bormann said.
     Only two days after the crash on the river, on May 5, a seaplane flipped upside down and landed in the St. Johns river near the Dames Point Bridge. The Jacksonville Fire and Rescue Department describes the aircraft as a single prop amphibious plane with only the pilot on board. After the plane flipped upside in the water, the pilot escape and was rescued by a nearby kayaker .
     Later that day, a Russian passenger airliner made an emergency landing in Moscow, Russia, after the engine caught on fire. Of the 78 people on board, 41 people were killed, 5 hospitalized, and 37 confirmed alive. After taking off from Moscow and heading to a northern city called Murmansk, the plane was forced to land and reported experiencing "technical issues."
About the Writer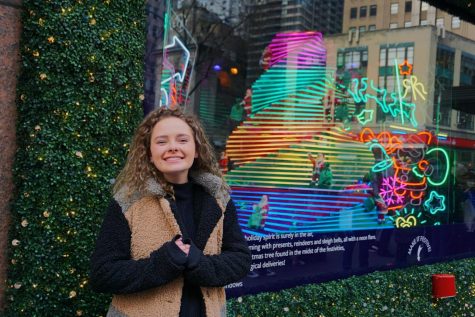 Dailey Jackson, Managing Editor
Dailey Jackson is Managing Editor of The Shield for the 2019-2020 year. This is her second year on the staff, and says that her favorite type of article...