Tom Brady Announces Retirement
NFL's leading passer announces he's retiring…again
News broke early Wednesday morning (Feb. 1) that Tom Brady, the NFL's all time passing leader, would retire "for good" this time. Brady announced via his Instagram that he would step away to spend more time with his family.
Brady similarly announced last year that he would be stepping away from the game for the same reason but would later say he was coming back to football for the foreseeable future.
Brady played his college football at the University of Michigan and was the 199th overall draft pick in the 2000 NFL Draft to the New England Patriots. From 2000-2019, Brady went on to win six Super Bowls and three league MVPs with the Patriots before leaving after a not-to-be Super Bowl run in 2019.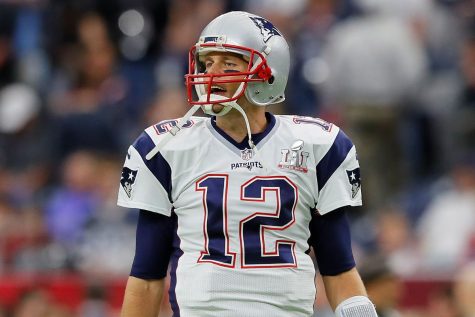 He signed with the Tampa Bay Buccaneers the following season and won yet another Super Bowl. Brady spent the past three seasons with the Buccaneers. However, the 2022-2023 season was the worst in Brady's 23 year career.
Brady hangs up the cleats being the NFL's career leader in: quarterback wins, attempts, completions, touchdowns and yards. Brady was named to both the 2000s and 2010s all-decade teams as well as bring a 15 time Pro Bowler and three time All-Pro, as well as being widely regarded as the greatest football player ever, aka "the GOAT."