Jaguars beat Chargers, move onto divisional round
Jaguars rally from down 27 to win first playoff game in five years, complete third largest comeback in playoff history
The Jacksonville Jaguars beat the Los Angeles Chargers 31-30 in the second game of the NFL's "Super Wild Card Weekend." They completed a 27-point comeback, the third largest comeback in NFL playoff history.
Trevor Lawrence and the rest of the "Jags" started the game off slow as Lawrence threw four first half interceptions and a muffed punt made the total five first half turnovers.
The Chargers on the other hand started the game firing, using the good field position off the turnovers to build their aforementioned 27-point lead.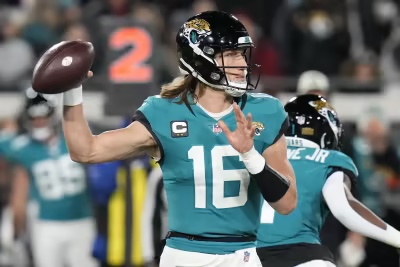 The lone bright spot in the first half for the Jags came on a nine yard touchdown pass from Lawrence to Evan Engram.
The second half told a different story as Lawrence tossed three more touchdowns. "Jags" head coach Doug Pederson elected to go for two two-point attempts on the latter two scores.
One of which was no good, the second of which (after a Charger penalty) was a one-yard sneak by Lawrence to cut the deficit to two.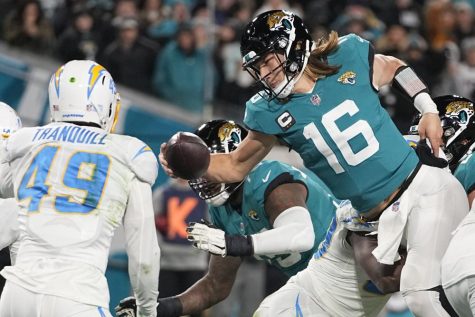 After the defense forced a three-and-out, Jacksonville drove down to the Charger 15 and Riley Patterson kicked the game winning field goal as time expired to complete the comeback.
The "Jags," in conjunction with the win, are the first team in NFL history to go from worst record in the league to winning a playoff game the following season.
As for the Jaguars divisional round matchup, the lowest remaining seeded AFC playoff team would travel to Missouri to play the Chiefs (should the Bills and Bengals win, the "Jags" would play the Chiefs but if either team loses Jacksonville would play elsewhere).