15 Rounds Later
Kevin McCarthy wins Speaker of the House in longest vote since 1859
The House of Representatives elected a new Speaker of the House on Jan. 6. However, it took longer than anticipated because 20 Republicans voted against Kevin McCarthy, who was the elect for the party. 
McCarthy agreed to the opposed Republicans' concessions in order to gain support. One idea he promised to uphold is allowing only one representative to usher a vote for McCarthy's removal, compared to Pelosi's five. Another rule will be to not raise taxes, spending or the debt limit unless absolutely necessary.
On the last day of voting, McCarthy supporters tried to convince the holdouts to vote for him. Rep. Margerie Taylor Greene reportedly called former President Donald Trump to try and convince holdout Rep. Matt Rosendale.
After the 14th vote, Armed Services Chairman Mike Rogers got into a near-physical altercation with Rep. Matt Gaetz. He has since offered his regrets about the incident.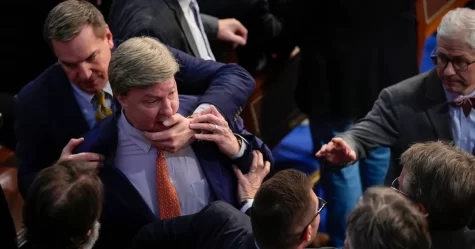 On the 15th vote, the remaining six holdouts voted "present," which lowered the total McCarthy votes needed from 218 to 216. Although every Democrat voted for elect Hakeem Jeffries during every round of voting, they did not have enough votes to make him the Speaker of the House.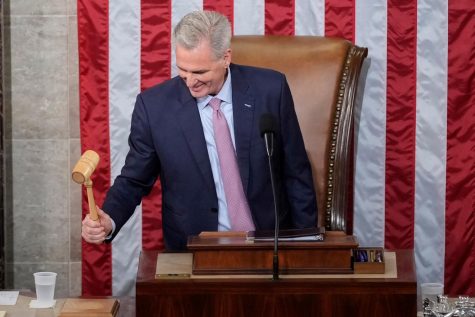 This was the longest holdout since 1859. Other than the lack of decision, the holdout caused other turmoils. Newly elected Representatives could not be sworn in until a new Speaker was chosen. Additionally, some workers could not be paid until a Speaker was voted for.
"The American people expect their leaders to govern in a way that puts their needs above all else," President Joe Biden published in his statement. "And that is what we need to do now."