Crusaders Outweigh Stallions
Crusaders out-lift Providence Stallions
Wednesday Feb. 17 Crusaders weightlifting team participated in their second meet of the season against Providence Stallions. The Crusaders won big in almost every weight class, taking home the win for Crusaders. (See below for scores and standings in each weight class.)
Final meet points 58-22 Crusaders.
Total weight of Bench Press and Clean n' Jerk combine:
139 Weight class
Antonio Alicea- 280lbs (5 points) First
Ryan Baggett- 235lbs (1 point) Third
Charlize Esposito- 210lbs
154 Weight class
Tyler Reinhold- 375lbs (5 points) First
Marshal Wnorowski- 290lbs (1 point) Third
Rian Sexton- 265lbs
Carson Bachara- 285lbs
TJ Miller (Bench Press)- 160lbs
169 Weight Class
Jackson Shaw- 365lbs (5 points) First
183 Weight class
Kolbe Sexton- 345lbs (5 points) First
Yousif Safar- 290lbs (3 points) Second
199 Weight class
Justin Farhat- 435lbs (5 points)
Colin Farhat- 335 (1 point)
219 Weight class
Baylor Newsom- 465lbs (5 points) First
239 Weight class
Emmett Rice- 550lbs (5 points) First
Christain Moreno- 445lbs (1 point) Third
Heavyweight (Unlimited)
Andrew McClellan- 185lbs (5 points)
About the Photographer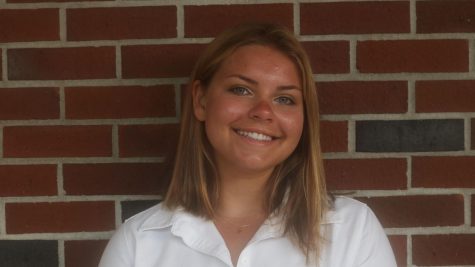 Charli Esposito, Staff Reporter
Charli Esposito is a Junior Staff Reporter for The Shield newspaper. In her free time, Charli enjoys working on her self titled YouTube channel, under...