Recycling Mayhem
Mayor Curry announces recycling pause due to labor shortages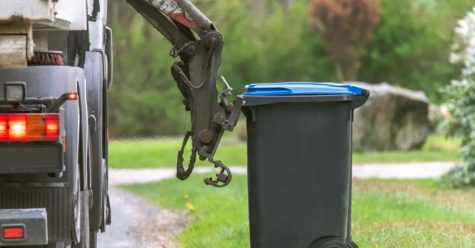 On October 4th, Mayor Lenny Curry of Jacksonville, Florida announced that recycling pick-ups will be put on pause until further notice. Due to COVID-19, cities all around the country have experienced labor shortages in many businesses and jobs, even in waste collectors.
Many citizens in Jacksonville have had waste in their yards for months and are beginning to get severely annoyed. This suspension that began on Monday, will allow garbage crews around Jacksonville to dedicate their limited resources and personnel to the collection of yard and garbage waste in citizens yards.
"We have a small neighborhood. It's only 41 houses and it's a lot of garbage," citizen Patrick Laffey states in an interview for First Coast News.
Mayor Curry understands the frustration and inconvenience this brings to his citizens, but he requests their patience and offers a solution.
For those who want to continue recycling, Jacksonville has 14 recycling centers all around the city that provide citizens with a drop-off location for their recycling waste from sunrise to sunset. Even though it is an inconvenience for people, it is free and good for the environment.
Below is a list of drop-off sites:
Blue Cypress Regional Park- 4112 University Blvd. N. – 32277
William F. Sheffield Regional Park – 3659 New Berlin Rd. – 32226
Girvin Road Landfill – 515 Girvin Rd. – 32225
Southside Estates Elementary Park – 9775 Ivey Rd. – 32246
Earl Johnson Memorial Park – 5308 St. Augustine Rd. – 32207
Palmetto Leaves Regional Park- 5760 Greenland Rd. – 32257
A. Philip Randolph Heritage Park – 1096 A. Philip Randolph Blvd. – 32206
Dinsmore Playground Park- 10632 Old Kings Rd. – 32219
Hammond Park – 2142 Melson Ave. – 32254
Mary Lena Gibbs Community Center – 6974 Wilson Blvd. – 32210
Fort Family Regional Park – 8000 Baymeadows Rd. E. – 32256
Normandy Park – 1728 Lindsey Rd. – 32221
Castaway Island Preserve – 2885 San Pablo Rd. S. – 32225
Riverside Park – 753 Park St. – 32204