Catastrophe in California
Thousands of gallons of oil spill off the coast of California and negatively affect the Pacific Ocean.
Approximately 126,000 gallons of oil spilled off the Southern coast of California, covering about 13 square miles of the Pacific Ocean, on October 3, 2021. 
The spill was first reported on Saturday morning, and the next day, Sunday, the U.S. Coast Guard announced their fervent investigation to discover the cause of the spill.
The U.S. Coast Guard has, through airplanes and deployed boats, removed reportedly 3,150 gallons of the oil. They also deployed a mile of floating barriers to contain the spill, referred to as "oil boom."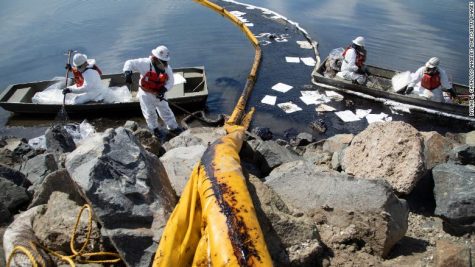 Along with the investigation, there are oil removal efforts underway to prevent the negative impacts that the spill's prolonged inhabitation of the ocean can lead to.  
As of Monday, October 4, dead birds and fish have washed up on shore, showing the effects of the oil spill. Along with this, the beaches are closed, as concerns for human health and contamination possibilities while the oil was still there were voiced.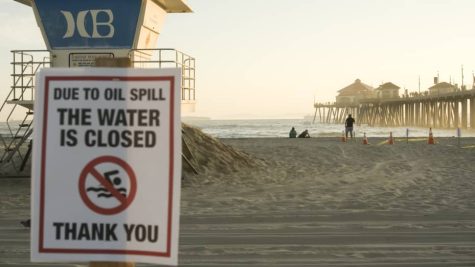 In an effort to effectively clean up the ocean, Michelle Steel, a U.S. Representative, sent a letter to Joe Biden to ask for a major disaster declaration for Orange County. This would allow the clean-up to have access to federal funds. 
Amplify Energy, the company that owns the pipeline, sanctioned the pipeline to prevent future oil releases. 
 The spill occurred close to Huntington Beach in Orange County.