30 Years Of Fears
Universal celebrates their 30th Halloween horror nights anniversary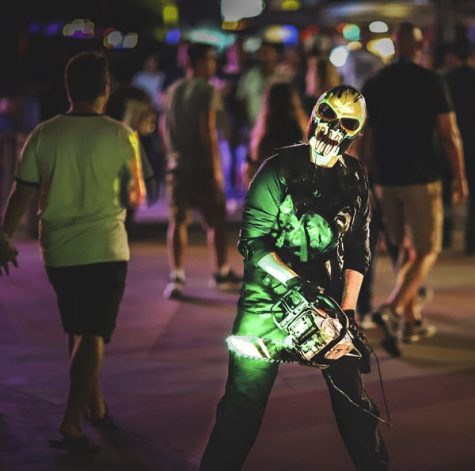 On September 9 Universal began their 30th annual Halloween horror nights. Halloween horror nights is a seasonal event from September 9 to October 31. Each year, millions gather in Orlando to walk through haunted houses, scare zones and see live entertainment. The haunted houses bring to life different horror movies to contribute to the night's level of fright. Each house is based off of popular horror movies, in doing this universal enriches the haunting experience. 
This year's houses include: The Haunting Of Hill House, BeetleJuice, The Texas Chainsaw Massacre, Universal Monsters: The Bride Of Frankenstein Lives, Halloween Horror Nights Icons: Captured, Welcome To Scary: Horror in The Heartland, Case Files Unearthed: Legendary Truth, The Wicked Growth: Realm Of The Pumpkin, Puppet Theatre: Captive Audience, and Revenge Of The Tooth Fairy.
Haunted houses can be frightening, so the directors of Halloween horror nights advise that Horror goers are 13 years or older and to not go alone. This is especially important because not only will you be frantic inside of the haunted house, but the actors are allowed to chase after you through the scare zones. There are five different zones, and this year's are crypt TV, Gore Woodforest, 30 years 30 fears, lights, camera action Eddie's revenge and seek & destroy.