Hurricane Irma Devastates Florida
Destructive power of Irma felt on First Coast
Caroline Chappano | Contributing writer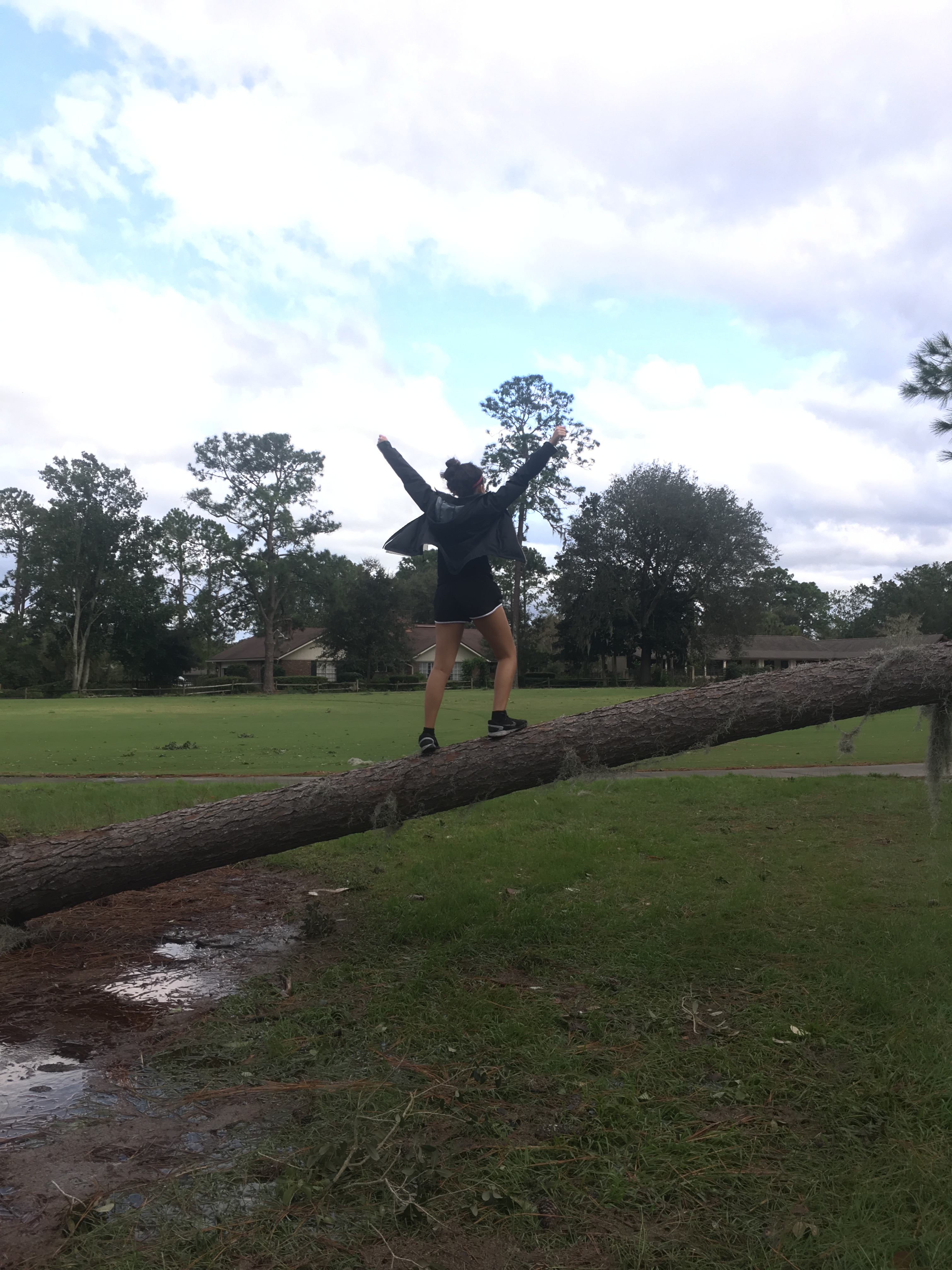 Hurricane Irma was a category five storm and one of the largest ever to form in the
Atlantic Ocean. The hurricane struck almost all of Florida and left homes destroyed, waters surging, and thousands of people trying to regain control of their own lives in it's horrible wake.
What was once a cluster of clouds like any other forming in the Atlantic became large
enough to cover all of Florida and strong enough to flood entire Islands. With sustained winds reaching 185 miles per hour and up to 21 inches of rain, it is no surprise that the hurricane left significant damage to many Florida homes.
"We kind of do (have a lot of damage)," sophomore Michelle Seguin said. "We lost a lot of our fence and we had a big oak tree in our backyard and it split in half. Part of it fell and broke the part of our fence that wasn't blown down. Also we have water damage along a lot our outside walls."
Other families still have not been able to reach their homes or see the damage inflicted.
Many airports are shut down from the hurricane making long traffic-filled treks an unfortunate reality.
"At first we thought it was going to go up the east coast so we evacuated to Tampa,"
sophomore Amelia Karadsheh said. "Then we found out it was going to go up the middle so we drove from Tampa to Atlanta which was like 14 hours. From there we flew to Arkansas, before the rest of the flights were cancelled. My flight back is scheduled for Sunday (September 17th), so we still don't know how my house was affected."
And while most of the damage was physical, occurring in relation to homes and wildlife,
more will be discovered in the days after when children return to school. Because of the severity of the storm, Bishop Kenny cancelled four school days which leaves students and teachers alike scrambling to make time for the material missed.
"Obviously we had to take the time of to prepare for and recover from the storm," senior Sydney Moran said. "But it just means additional days will be added on or days that were scheduled as breaks will be taken away."
Other students are much less concerned with the missed school work, and plan to appreciate the greater points life has to offer.
Senior Philip Chappano said, "I wasn't really paying attention to school work
because I was worried about my life and hurricane Irma."