Top 3 Movies of 2022
Discussing year's top films
2022 was a year filled with films that were great, meh and downright terrible, but here are my personal best movies from the year.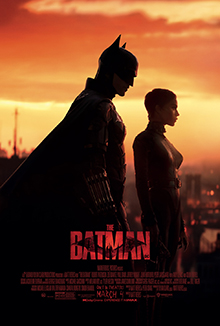 "The Batman": Matt Reeves' take on DC comics' titular character was just as dark and brooding as ever. Performances from Robert Pattinson and Zoë Kravitz elevate Reeves' detective story to the next level. The cherries on top are Greg Fraiser's cinematography and Michael Giacchino's score. Fraiser's camera work makes the dark and gloomy aspects of Gotham really shine while the score adds to the story and characters themselves. This is the Batman movie I've been waiting 18 years for.
"Avatar: The Way of Water": James Cameron's return to Pandora excels in the same aspects his first venture does. The world building is again at the forefront of this movie. Cameron manages to flesh out the world of Pandora and its inhabitants, and the effects are just as stunning as ever. Combined with a good story, this movie rivals its predecessor which managed to gross nearly three billion dollars.
Elvis: Austin Butler gives a performance for the ages in Baz Luhrmann's ambitiously crazy story about Elvis Presley, one of the greatest musicians of all time. "Elvis" asserts itself among the recent biopics like "Bohemian Rhapsody" but also trumps the competition due to wonderful performances from (almost) all the cast, which brings the "King" back to life.