It's not goodbye, it's see you later
Goodbye Bishop Kenny Teachers
       After many years of inspiration to many, many hours of homework, it is sad to say goodbye to our favorite teachers. Thanks to our teachers, they have taught us and helped mold us who we are. Here at Bishop Kenny, most teachers are role models that set a Christ-like example for us everyday. Two teachers I would like to give recognition to are Mrs. Chastain and Mrs. Fleugel. These two wonderful women guided hundreds of students with many laughs and smiles along the way.
       Mrs. Chastain taught for 32 years and 19 of those years at Bishop Kenny. She mainly taught Religion 4 and Religion 1 but because there were changes in curriculum, she also taught Religion 3 for a year. "I enjoyed my time at Bishop Kenny; while I was on the staff, I witnessed many changes in academics and curriculum, in society and social interaction, in spirituality and in politics or history-in-the-making" (Chastain).
       Throughout her years of working, Mrs. Chastain noticed that Bishop Kenny then is very different from Bishop Kenny now with the help of technology. Attendance back then would be written down and picked up by the administrator. The only communication of news or information would be put in their teacher boxes or hand-delivered. The only phones they had were pay phones and teachers had to share classrooms. Buildings weren't built yet such as Campus Ministry, the 500 building, the 600 building, nor the Athletic Field House. Mrs. Chastain really saw the change of technology from textbooks to iPads.
       Now, Mrs. Chastain is able to do things she's been putting off while she was teaching. The one thing she does not miss one bit would be the 6:30 morning rush hour traffic. She is taking more trips with her family, going to Gator games, and they are preparing to go on camping trips. This October, Mrs. Chastain's family is planning to go to the New England area to see the autumn leaves. They plan to spend a year to do things their family would like to do and then after, they will settle into a comfortable place of volunteer opportunities wherever God placed them.

       Mrs. Fleugel taught Family Consumer Science for 19 years. "During those years, we probably went through thousands of pounds of sugar and flour and a bazillion pounds of butter" (Fleugel). Mrs. Fleugel loved her time at Bishop Kenny and have so many good memories. She enjoys not getting up a 5:15 every morning. Now, she can sit and read anytime of the day and she can see her two grandchildren whenever she wants. "Still, I miss all my BK kids and hope everyone is having a good year!" (Fleugel)
About the Writer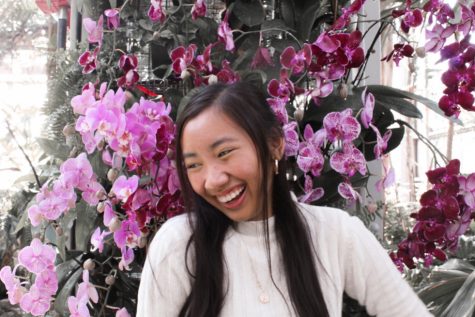 Destiny Tran, News Editor
Destiny Tran is the News Editor on The Shield. She has been in Journalism for 2 years. As a staffer for the newspaper, Destiny strives to be a voice for...