Jaguars Heading to Postseason
Jaguars beat the Titans 20-16 to capture AFC South crown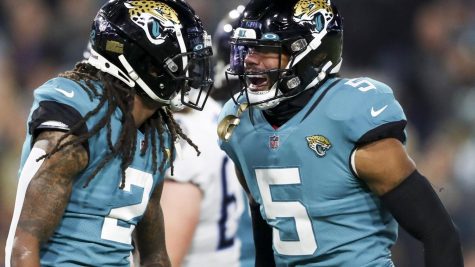 The Jacksonville Jaguars beat the Tennessee Titans 20-16 on Saturday. The win crowned the Jags as AFC South Division champions and grants them the number four seed in the AFC Playoff race.
The "Jags" initially struggled, falling behind by 10 before Trevor Lawrence found receiver Christian Kirk for a 25 yard touchdown to cut the Titans lead to three.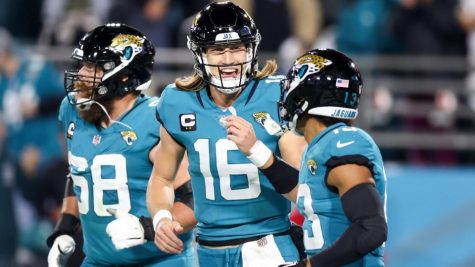 After the teams exchanged some field goals, Jacksonville was behind by three again before Safety Rayshawn Jenkins forced Titans Quarterback Joshua Dobbs to fumble which was picked up by Linebacker Josh Allen and ran back for a touchdown.
From there the Jaguars held the lead and the Titans came up short on fourth down.
The playoff trip marks the first for the "Jags" since their run to the AFC Championship game in 2017 where they fell to the Tom Brady-led Patriots.
The trip also marks the first in the young career of Lawrence and the first for Doug Pederson in just his first year as head coach for the Jaguars.
Now the "Jags" are set to host the L.A. Chargers Saturday, Jan. 14 at 8:15. The game will be shown on NBC.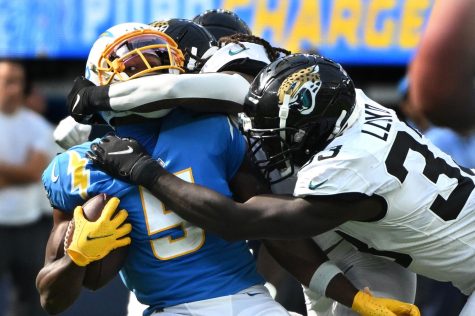 If the "Jags" manage to beat the Chargers for the second time this season they would be set for another rematch with the Kansas City Chiefs which again would take place in Kansas City.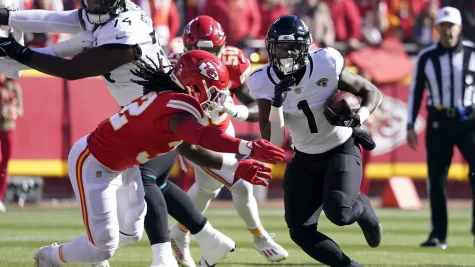 The Jaguars fell to the Chiefs 27-17 the last time they met in week 10. However, Jacksonville has a 6-1 record since then including wins over the Dallas Cowboys and Baltimore Ravens, both of whom are in the playoffs.