Jaguars Trounce Texans en route to Playoffs
Jacksonville handle Houston 31-3, look forward to week 18 matchup for AFC South Championship
Sunday marked the beginning of the New Year, but also marked the end of the Jaguars' losing streak to the Houston Texans as they dominated the Texans 31-3.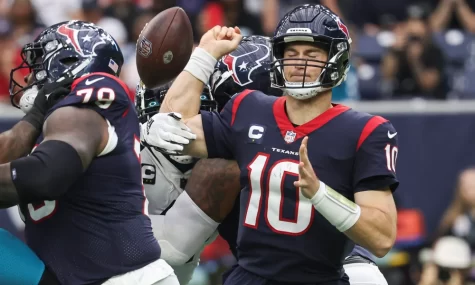 The Jags hadn't beaten the Texans since 2017 until Sunday, Jan. 1. This win also marked a 6-2 record for the "Jags" since their loss in London to the Denver Broncos, which was the last in a five-game losing streak.
The only teams to beat the Jaguars since then have been the Kansas City Chiefs and the Detroit Lions.
This recent surge from Jacksonville also has them right in the thick of playoff contention as they are now competing with the Tennessee Titans for the AFC South Division crown and the opportunity to host a home playoff game should they win the division.
While the outcome of the Jaguars' game versus Houston does not pertain to their ability to make the playoffs, a 31-3 rout of a team they lost to earlier in the season at home shows the improvement in performance since the beginning of the season.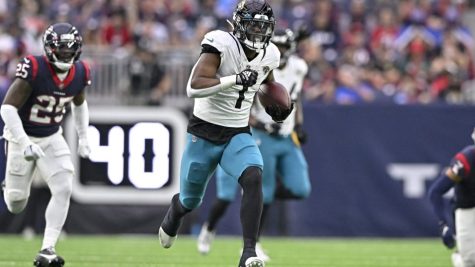 To add fuel to that fire, the "Jags" handled the Titans in Tennessee 36-22 the last time they met. Saturday, Jan. 7, there will be one major change as the Titans will be starting Joshua Dobbs at quarterback instead of injured starter Ryan Tannehill and rookie Malik Willis.
Now the stage is set: Jaguars, Titans, Saturday at 8:15 at TIAA Bank Field. Winner gets to host a playoff game, while the loser's fate is uncertain.
And the "Jags" will be bringing out their all teal uniforms as the players plea for fans to pack the bank for what could be one of the most important home games for the franchise.