'Tis The Season
Top three Christmas locations to visit
As we enter the holiday season, a good way to get into the spirit is to visit local places that bring you a glimpse of Christmas.
Every year on Jacksonville Beach they host the Deck the Chairs event. It promotes art created by local artists and students. This event is a great way to show support to the arts departments. It is also a great place to go with a group of friends or even family and visit the decked-out chairs. This event is guaranteed to get you in the holiday spirit with many concession stands and performances throughout the night. The event is open from the end of Nov. to Jan. 1, with many times available to visit on their schedule.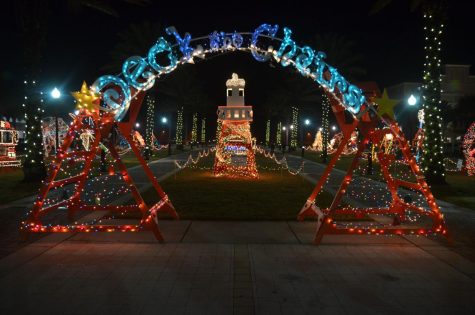 The Nights of Lights in St. Augustine is a must see site. It runs from Nov. 19 through Jan. 31 and is about 20 blocks long. St. Augustine is beautiful year round and the Christmas lights definitely enhance the beauty. This display won JaxBest in 2022 for said beauty as well. The event has many trains and trolleys that take passengers throughout the city, showcasing the many lights. A few music artists will perform during the event, like the All Star Orchestra for added entertainment.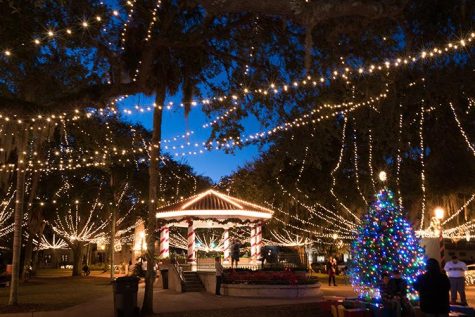 Lastly, you want to make sure you stop by Blackhawk Bluff on Girvin Road to see the JaxBest winner in 2019, 2020 and 2021 for the best lights display. For over 15 years, it has been one of the largest displays and is actually a drive through display as well. It's definitely a long wait to get in but it is worth it. The whole neighborhood is decked out in hanging LED lights that are suspended from tress and telephone poles. Be sure to make a drive through Blackhawk Bluff before the holidays end.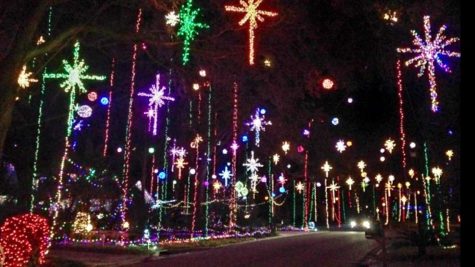 Whether it be looking at art during the Deck the Chairs event, riding a trolley along St. Augustine for the Nights of Lights or driving through Blackhawk Bluff, these holiday events should put you in the celebrating mood.