Trouble for Carolina Fans
Panthers trade away key players for multiple draft picks
During the week from Oct. 17 to 20, the Carolina Panthers organization traded away two key players from their roster: Robbie Anderson and Christian McCaffrey.

Anderson went undrafted in 2016 before the New York Jets took a chance on him. He stayed with the team for four seasons, amassing 207 catches for 3,059 yards and 20 touchdowns. He was traded to the Carolina Panthers in 2020 and was able to set a career-high of 1,076 receiving yards in a single season. After the season, he signed a two-year, $29.5 million contract extension. However, in the following season, he averaged a career-low of 9.8 yards per reception. During the 2022 season, he had barely any playtime, amassing 13 catches and one touchdown in six games. While the team was shopping Anderson, he got into a verbal altercation with interim head coach Steve Wilks during the team's Week 6 matchup against the Los Angeles Rams. Wilks ejected Anderson from the game after the receiver complained of not getting enough playtime. Just one day after the ejection, Anderson was traded to the Arizona Cardinals in exchange for a 2024 sixth-round and a 2025 seventh-round draft pick.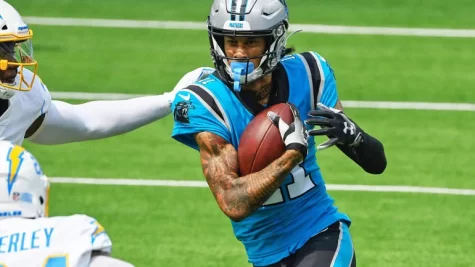 McCaffrey was drafted eighth overall in the 2017 NFL Draft by the Carolina Panthers. He would go on to amass 3,625 rushing yards, 3,039 receiving yards and 47 touchdowns with the team. In 2020, he signed a four-year, $64 million contract extension, which set him on pace to be locked in with the Panthers. However, a few days after the team lost to the Rams during the 2022 season, he was traded to the San Francisco 49ers in exchange for a 2023 second, third and fourth-round and a 2024 fifth-round draft pick.
"I'm forever grateful for all of the people who have helped make these past 5 1/2 years so special for me. Thank you from the bottom of my heart," McCaffrey said in a tweet after the trade news was made public.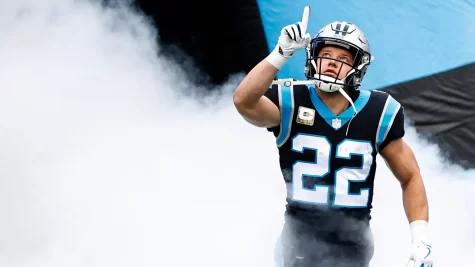 Both players played for their new teams during Week 7 of the 2022 season. While McCaffrey got 38 yards on the ground and 24 yards in the air, he was unable to get any touchdowns against the Kansas City Chiefs. Anderson on the other hand got no catches in the game against the New Orleans Saints on Thursday Night Football. Anderson and the Cardinals look to keep their win streak alive on Oct. 30 against the Minnesota Vikings, while McCaffrey and the 49ers hope to break their losing streak against the Rams on the same day. 
While it seems the doors are wide open for other NFL teams to try and trade for other key Carolina players, the Panthers have quickly closed it. 
"Carolina now has no intention of trading [Brian] Burns, Derrick Brown, Jaycee Horn and DJ Moore before next Tuesday's trade deadline," ESPN Senior NFL Insider Adam Schefter tweeted.