Marina Museum
Downtown Jacksonville welcomes new landmark for the naval museum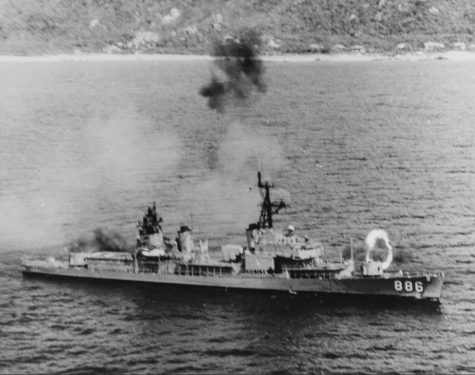 In the morning on Saturday Mar. 26, The USS Orleck, a highly decorated U.S. Navy ship, headed into Downtown Jacksonville. 
The plan to bring the Orleck to Jacksonville for preservation has been in action for over a decade, according to Justin Weakland with the Jacksonville Naval Museum.
"We preserved it very well in the dry dock in Texas…What we will see is kind of how the ship looked when it served in Vietnam. So it's just going to look amazing," said Weakland in an interview with News4Jax. 
The Jacksonville Naval Museum is set to open June 2022, right around Jacksonville's bicentennial.
The USS Orleck was laid down Nov. 28, 1944, launched May 12, 1945, and commissioned Sept. 15, 1945. She is a Gearing-class destroyer and was in service from its commission in 1945 to 1982. Orleck operated with the 7th fleet during the Korean War, assisted with recovery of the Gemini IV space capsule and served as a plane guard for aircraft carriers, was a part of Operation Sea Dragon, and participated in search and rescue duties during the Vietnam war.
 Her decommission from the U.S. Navy was not the end of her career, she was transferred to service in the Turkish Navy from 1982 to 2000 under the name TCG Yücetepe. She has since become a museum ship, evident by her current use.
She was named for Joseph Orleck, a Lieutenant in the U.S. Navy. He was posthumously awarded the Navy Cross, the second highest military decoration for the Navy and Marine Corps, after going down with his ship in 1943. He was also a recipient of Navy and Marine Corps medal, the highest non-combat decoration in either branch.
The institution of a new naval museum in Jacksonville has been long-awaited, the Mayport Naval Base is the third-largest naval surface fleet concentration area in the US, and one of the few of the largest without a museum.