Missing The Masters?
Phil Mickelson set to miss The Masters for the first time in 28 years
Phil Mickelson is set to miss the 2022 Masters Championship at Augusta National for the first time in almost 30 years. The decision came not to long after Mickelson made some dicey comments on a new Saudi start up golf league. PGA commissioner Jay Monahan said this about Mickelson's comments, "He's inspired a lot of people and helped grow this tour, his tour. So as difficult as it is to read some of the things that were said, ultimately a conversation will be had when he's ready to have it, and I will be ready to have it, as well."
News broke Monday that Mickelson would not be competing at Augusta for the first time in 28 years. In a statement made on February 22, Mickelson stated "I know I have not been my best and desperately need some time away to prioritize the ones I love most and work on being the man I want to be".
Mickelson first played at Augusta in 1994 and continued to play every year with his most recent appearance being in 2021 finishing tied for 21.
Mickelson is one of the 8 players to have won at Augusta National three or more times. Mickelson captured his first green jacket and major championship in 2004. He won again in 2006 and 2010. However even when he wasn't winning he was still an entertainer going head to head with some of the sports greatest stars, especially Tiger Woods. Alan Shipnuck, a sports illustrated golf writer, was quoted as saying, "Tiger knew that Phil was the most naturally gifted player ever to hold a golf club".
Mickelson most recently captured a major championship at the 2021 PGA Championship.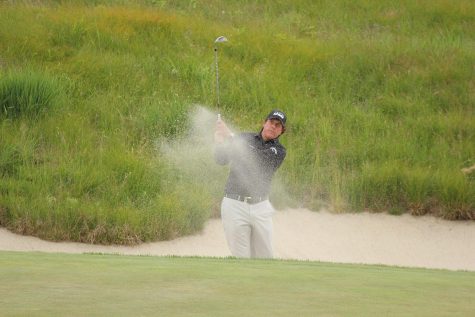 Mickelson took to instagram and posted, "Although I believed it was possible, I can't believe this happened".
Mickelson has not competed on the PGA tour since early February and the sports world waits for the return of Lefty.