Humans of BK: Jared Carrillo
Junior Jared Carrillo writes and publishes a book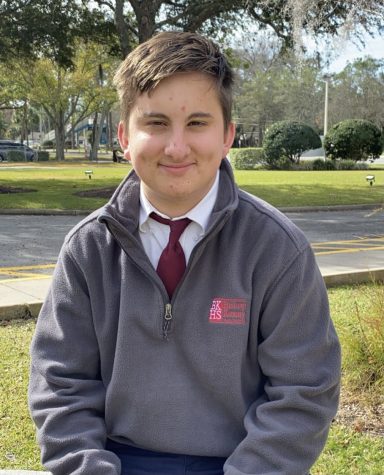 Junior year is considered to be the hardest of the four high school years, but imagine writing a book on top of it. That's what junior Jared Carrillo has doing since the beginning of the school year.
The book is called, "The Districts" and is a, "crime drama about the rise and fall of two brothers in their new life of crime in a system called The Districts. In this system, there are six districts: the Santino, Alfredo, Abruzzo, Bruno, Russo, and Colombo District. Each has an individual purpose, and together they form an alliance known as, The Districts," Carrillo said.
He started writing screenplays in the start of his sophomore year and would submit them contests. After doing that multiple times, he got tired of the same routine. He would reach out to agents to get his screenplays maybe published, but none of them gave him any time. He wanted to give up, but realized that the process of publication takes time, so he decided to set a goal for himself to commit to writing a book. He got the entire idea for "The Districts" from an earlier screenplay he wrote and the rest is history.
"The crime drama is what got me into screenwriting in general. I started writing screenplays because of my favorite film, Pulp Fiction, written by my idol, Quentin Tarantino. My favorite genre is crime and the majority of the stuff I watch is crime, so I'm very passionate about the drama and I wanted a unique way to get into it, and I think 'The Districts' did that best," Carrillo said.
The book has ten chapters about the earlier mentioned brothers named Leo and Noah who run the Santino District. The release date of the book is scheduled to be on Mar. 13, 2022 but may change because the novel is in review.