Apple Music Awards Announced
The Weeknd, Olivia Rodrigo, H.E.R., named Apple Music Award Winners
The Apple Music award winners were announced Tuesday, Nov. 30, with The Weeknd being named Global Artist of the Year.
The Apple Music Awards began in 2019 following the major update to Apple Music in 2019 with iOS 10. Since its introduction, the awards have expanded, this year with a new category of awards for Regional Artists of the Year.

"…we're thrilled to honor the artists who are shaping culture and connecting with fans around the world on Apple Music. This year we're also recognizing more regional artists, showing the world the impact of extraordinary talented musicians who are making waves globally," said Vice President of Apple Music and Beats, Oliver Schusser.
The Weeknd is an R&B and pop singer from Canada. His 2020 album After Hours became the most pre-added album ever by a male artist on Apple Music. He grew massively at the very end of 2020 and into January 2021. The Weeknd performed at the Super Bowl LV in February of 2021, with his success leading to his selection as Global Artist of the Year.
Olivia Rodrigo won three awards, to the surprise of none due to her massive success in the past year. At just eighteen, Rodrigo has won numerous awards for her works. Breakthrough Artist of the Year went to Rodrigo, along with Top Album of the Year for SOUR  and Top Song of the Year for "drivers license".
H.E.R. won Songwriter of the Year for her work on her 21 track album Back of My Mind. H.E.R.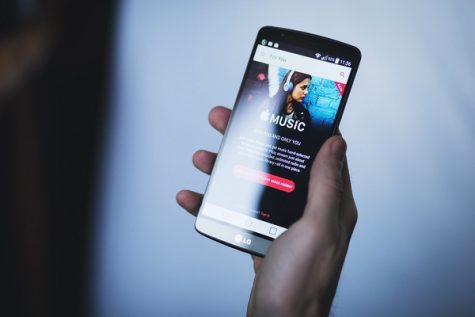 The regional winners were Wizkid for Africa, Aya Nakamura for France, RIN for Germany, OFFICIAL HIGE DANDISM for Japan and Scriptonite for Russia.
On Tuesday, Dec. 17, 2021, Apple will be holding an Apple Music and Apple Music Celebration with performances and interviews streaming on Apple Music and the Apple TV app.