School Shooting in Oxford, Michigan
28th American school shooting in 2021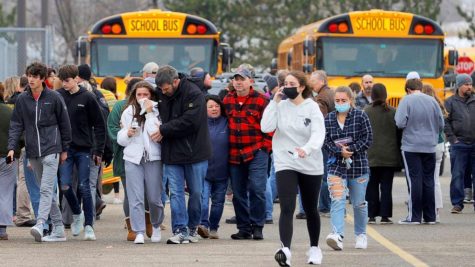 Nov. 30, 2021 a 15-year-old boy shot at least three children who were killed and eight injured in a shooting at Oxford High School in Oxford, Michigan.
According to CNN, the three students that were killed were a 17-year-old girl, 16-year-old boy and a 14-year-old girl.
The other eight people, of whom were shot and injured, have been reported either in surgery or in stable condition. Two of which are in surgery and six which are in stable condition, all with multiple gunshot wounds.
Gov. Gretchen Whitmer had a few words regarding the shooting.
"My heart goes out to the families," Whitmer said. "This is an unimaginable tragedy. I hope we can all rise to the occasion and wrap our arms around the families, the affected children and school personnel and this community."
The 15-year-old boy is a sophomore at Oxford High School and was taken into custody a few moments after the authorities arrived.
County Undersheriff Michael G. McCabe said that they received "over 100 911 calls" regarding the incident.
Once they arrived they found that around 15-20 shots were fired, and are aware of how the suspect may have gotten the gun into the school but will not release any details regarding that suspicion.
According to USA Today, Oxford High School is the 28th school shooting in 2021.
To CNN, Whitmer added that shootings at schools are "a uniquely American problem that we need to address."