25 In Concert Injuries After Travis Scott Astroworld
Travis Scott fans injured at his concert
Ava Liuzzo, Graphic Design Editor
November 15, 2021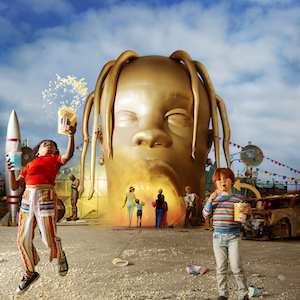 Astroworld, a concert performed by rapper Travis Scott, caused horrific incidents among those who attended the festival as well as 25 injuries.
One devastating case stuck out against the others: 9-year-old-boy Ezra Blount experienced brain, liver and kidney trauma, and was medically induced in a coma in a final effort to overcome said trauma. With heavy hearts, it has been reported that Ezra Blount passed away from the damage caused from this poorly regulated concert.
Travis Scott's concerts have a history of endangering fans. In 2019, three people were trampled and hospitalized because of fans rushing the concert gate.
Travis Scott had experience with injured fans etc. and should have foreseen the overcrowding issue and limited the tickets to his concert to prevent this from happening. These events could have been prevented, making these unfortunate instances even more devastating.