Fall in Florida
Six autumn activities to bring some pumpkin spice in your life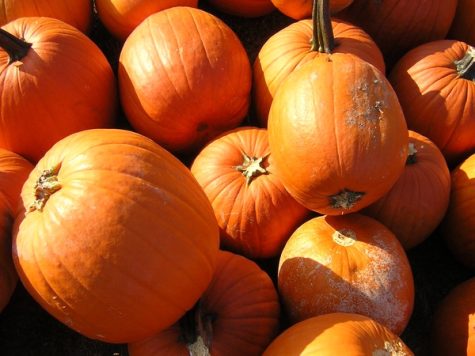 The cool, crisp, clear autumn evenings straight out of New England are simply not a reality in our hot, humid Florida days. While the sweaters and boots that have a hold on fall fashion are not really an option here, here are some classic fall activities you can enjoy regardless of the forever green trees and grass.
Pumpkin patch: Visiting a pumpkin patch is an adorable way to get into the fall mood. Get dressed up with your friends for a perfect photo op.
Carving pumpkins: Carving pumpkins goes hand in hand with visiting a pumpkin patch. Designs can be funny, complex, classic, or creative. For an option with less rot and more enjoyment time, painting pumpkins is a perfect option for those who tend to avoid touching pumpkin guts.
Ice skating: To escape the ever present Florida heat, visiting an ice skating rink gives you the opportunity to feel a fall chill.
Fall food: Get into the spirit with pumpkin spice and apple everything. From coffees to cakes to pies, fall flavors can be incorporated into pretty much anything.
Corn mazes: Corn mazes are all across Florida, many include hay rides, fall games, food, pumpkin patches and all kinds of horror mazes.
Halloween Horror Nights: Halloween Horror Nights at Universal is incredibly popular throughout the state and beyond. Fun-filled nights with scare actors and haunted houses bring some fright to your life.